Lexus RC F is the Newest NSW Police Vehicle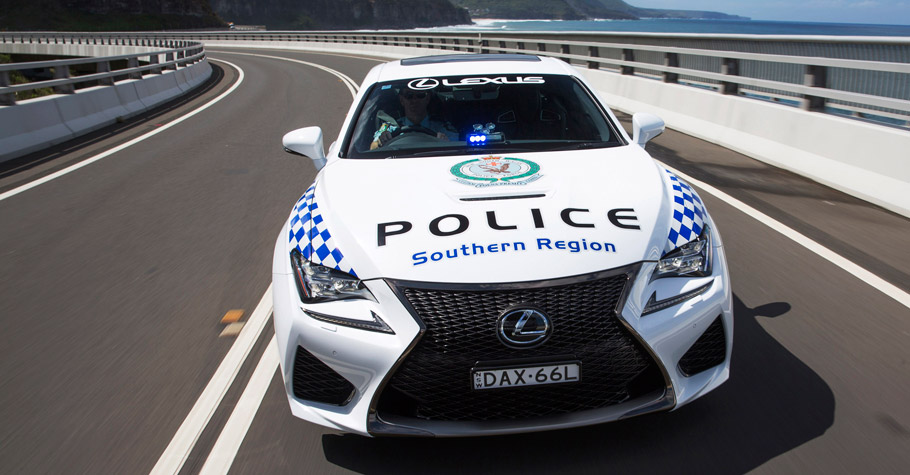 Lexus RC F will join the Police Force as it was added to the NSW Police fleet of vehicles. The V8 high-performance coupe will be utilized as a multi-purpose vehicle for the aforementioned police, thus playing an active role in roadside campaigns by promoting safety, and at the same time it will feature static display at community engagement activities such as the MS Sydney and the Gong bike ride.
The car will be also featured as a race control vehicle in motorsport events such as the Bathurst Six Hour during Easter. There it will open and close the circuit before and after the races. The RC F coupe will be mainly seen (and used) in the Southern Region, assisting the officers with their important tasks.
SEE ALSO: Lexus RC F GT3 is Here to Kick Some Ass! 
Well, starting with the common features, the police vehicle will be powered by the same engine driving the production RC F: the V8 unit, which produces 477 hp (351 kW) and 530 Nm (391 lb-ft) of torque. It is connected to an eight-speed Sports Program Direct Shift transmission, which drives the rear wheels. There's also an adjustable torque vectoring differential, which distributes the torque to each wheel.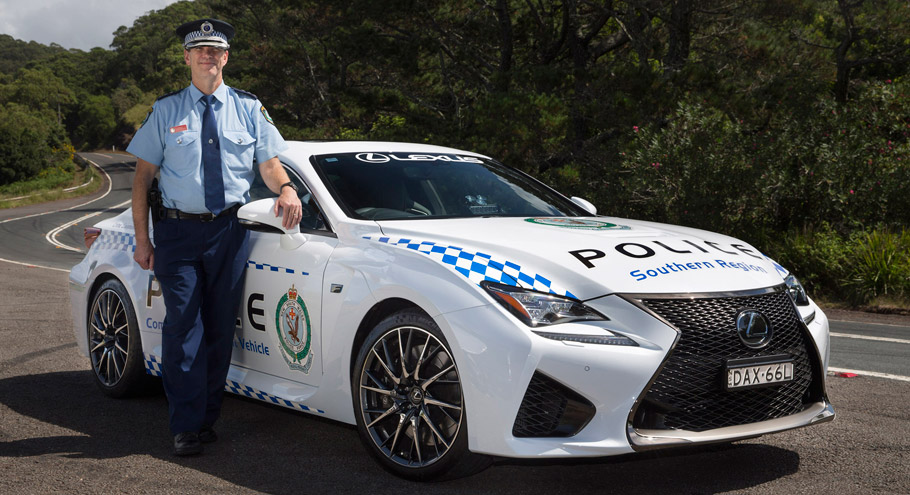 And here are the details that differentiate it from other RC F coupes. NSW RC F Coupe will have more focused handling thanks to a stiff chassis and racetrack developed suspension, which features ZF Sachs monotube shock absorbers. The stopping power is ensured by Brembo brake package.
Furthermore, the high performance mechanical package comprises of an aggressive as well as aerodynamic styling kit, while the interior is cockpit-like and includes competition-inspired high back sports seats, steering wheel, pedals and instrument meters.
We are sure that the NSW Police Force will be happy to have such a racing beast in its fleet.
Source: Lexus