Lexus RC F: Dynamic Beauty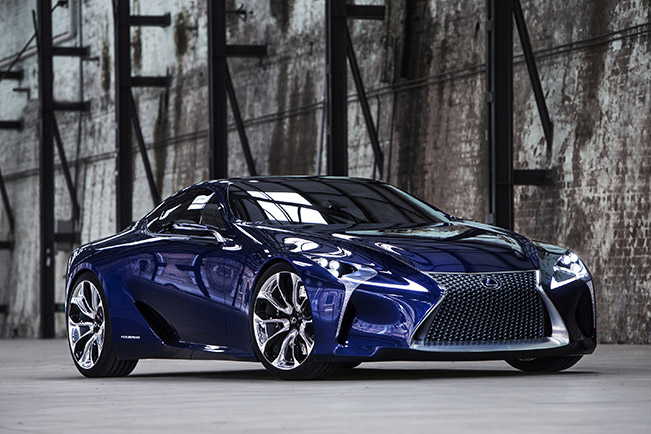 No one can deny that the styling of the new Lexus RC F coupe exhibits particular sophistication and determination in every curve. Being good on the outside is one thing, but being equally good on the inside and under the bonnet is totally different. The combination of such characteristics results in an ultimate quality which signifies efficiency and remarkable dynamic potentials. All of this is well demonstrated by the RC F.
Inspired and developed from the exclusive LF-LC and LF-CC concepts which Lexus revealed in 2013, the RC F conveys a distinguishable appearance which is confident enough to stand out in the crowd. The compelling coupe has a front end that is enhanced by a new spindle grille. This time around, it has a double-spindle effect with a graduated F-motif mesh grille which helps ventilate the 5.0-litre engine.
There is a three-LED lamp headlight design which is underlined by separate LED running lights arrayed in the Lexus L motif. Stability when driving at high speed is further complemented by the slick flow of vented air over the top and sides of the Lexus and by the aero-stabilizing fins integrated in the door frame moulding.
Finally, the RC F Carbon incudes a bonnet, roof and rear wing fabricated in lightweight Carbon Fibre Reinforced Plastic, reducing the coupe's overall weight by approximately  10kg.
Lexus RC F is available to order now with a starting price of £59,995. UK customer deliveries are going to start in February.
Source: Lexus