Manhart MHX5 750 Promised to be Faster than BMW X5M F85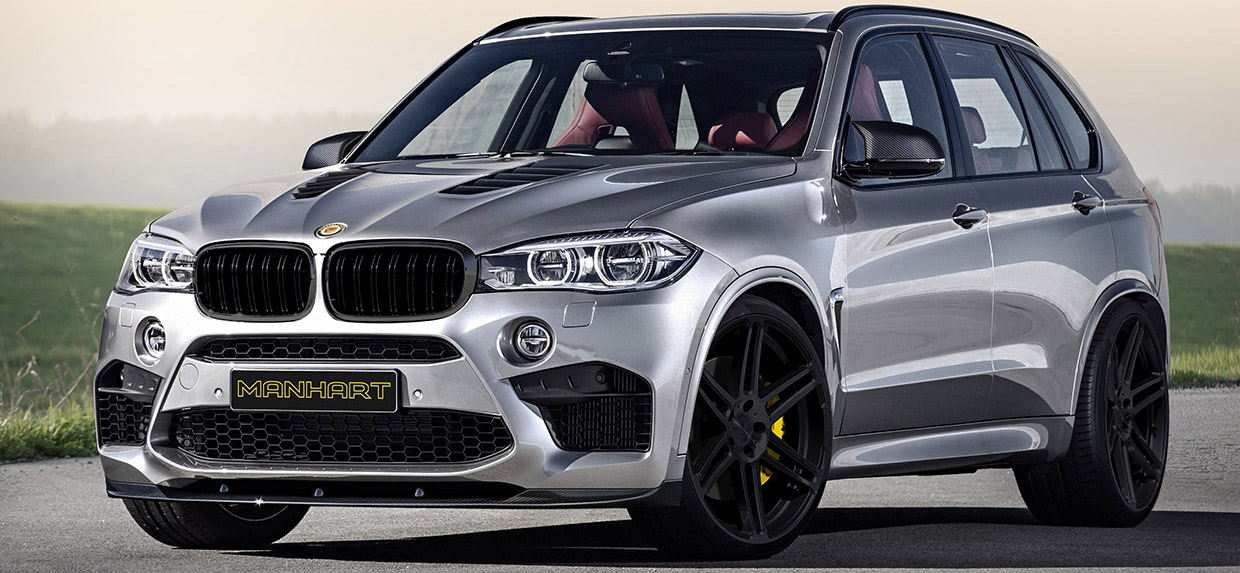 Despite the fact that Manhart Performance are still being very secretive about their upcoming MHX5 750, they have decided to unveil two images of the model just to keep our attention and interest alive.
The recently – developed Manhart MHX5 750 is based on the BMW X5M F85 and will be fitted with a stylishly designed exterior. The rigid and somehow serous bodylook suggests that this car is definitely made for grownups. The masculine appeal of the MHX5 750 is underscored by a blacked out grille, bonnet made of carbon fiber and front spoiler. In addition to this, carbon fiber mirror caps can be spotted too. For an extra tone of dynamism, there is a sporty exhaust system, 23 – inch forged alloys and an impressive rear diffuser.
Power is provided by the well – known twin – turbo 4.4-liter V8 engine. It is going to be tweaked so that it can trigger 750 PS (551 kW) and 1000 Nm (737 lb-ft) of maximum torque. Even though the company refused to share any performance specifications for now, the model is expected to be much faster than the BMW X5 M. The latter is able to speed up from 0 to 60 mph (0 to 100 km/h) in 4.2 seconds before hitting a top speed of 155 mph (250 km/h). The X5 M arrives with 567 HP (423 kW), between 6000 and 6500 rpm.
More information about the Manhart MHX5 750 is yet to be revealed, so stay tuned!
Source: Manhart