Maserati GranTurismo MC Centennial Edition Shows Pure Italian Style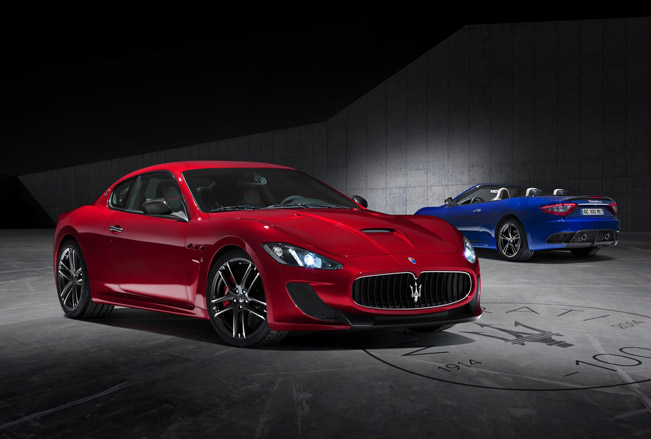 Maserati GranTurismo MC Centennial Edition was introduced a month ago at the New York International Auto Show. With it the company adds to its unique high quality product range. Maserati is currently reaching into new high-potential markets because of the great demand for Italian style and performance. The new GranTurismo models are an embodiment of this technological and design philosophy.
GranTurismo MC Centennial Edition is powered by the revered 454 horsepower (334 kW), 4.7 liter V8 engine. The car is being offered in Coupe and Convertible derivatives. What immediately catch the eye are the new three special 'three-layer' color schemes that were added to the four already available for the GranTurismo MC.
In addition, there is a wide choice of wheels, with four special finishes for the MC and Trofeo designs. At the center of the wheels appears the medal-shaped centenary logo. The latter is available in two finishes: matte Smoke grey and Charcoal grey.
For the interior of the cars is used black leather for the seats, dashboard and steering wheel. They are also strikingly offset by the red, white and blue of the full-length seat profiles and also include stitching in a color that mimics that of the laser engraved details on the wheels.
Of course, carbon fiber can also be seen inside. It was utilized for the fittings on the dashboard, seat surrounds and a kick panel where the centenary logo takes place. GranTurismo MC Centennial Editon range will be available alongside the current line-up. Sales are scheduled to start in July 2014.
Source: Maserati