Mazda BT-50 Comes Refreshed And Restyled. Check it Out!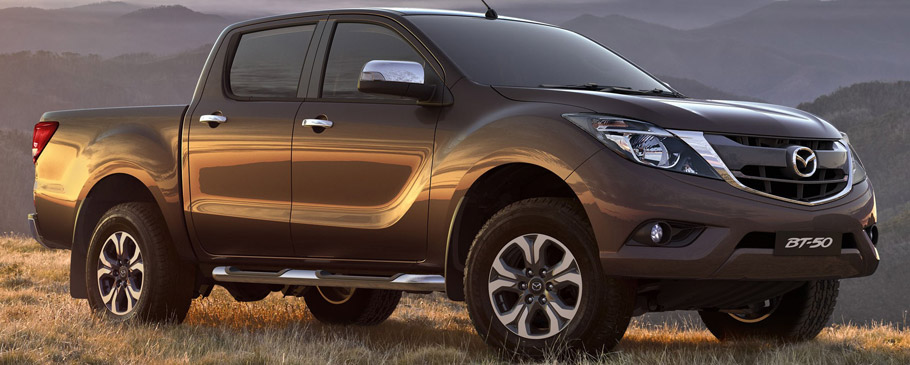 Mazda BT-50 is finally announced for production. In fact, Japan-Mazda Motor Corporation started the production yesterday at the Thailand Auto Alliance plant. Mazda's plans are to refresh and introduce the model later this year, starting with Thailand and Australia.
 The freshened Mazda BT-50
Mazda BT-50 made numerous changes in the thinking of what a truck should look like. As you might remember, BT-50 was firstly introduced in 2011 as an "active lifestyle vehicle" and offered a modern and dynamic style. And since then the vehicle gained incredible popularity. And no wonder: it offers wonderful driving performance and comfortable interior. And let's not forget the extended cargo space, that is ideal for personal and business needs. The BT-50 really can be of use for extended list of purposes, including family vacations and some more complicated activities.
SEE ALSO: 2016 Mazda3: Too Good to be True or Good Enough for the Price
In fact, Mazda BT-50 remains versatile and practical. This, along with the wonderful driving experience and the more sportier character define the latest guy in the family. Now, the latest BT-50 comes with some slight exterior restyles, including tweaked front face, rear details and different aluminum wheels. And along with the exterior, the interior has also received attention. Now the cabin is especially designed to bring that high-quality feel. And there are and some technical additions: a rear view camera is incorporated. But sadly, the powertrain didn't have any changes. Well, the old one isn't bad at all, but we all expected some tweaks here and there.
So, at the end we get a beautifully restyled Mazda car, that comes with elegant lines, stylish additions and tweaks, along with numerous additions. Mazda BT-50 surely will remain one of the most famous Mazda vehicles. And no wonder: it has everything to make one fall in love. Mazda will continue to offer people's lives with its high-tech systems, or at least the team says so. And as always: we will check this out.
Source: Mazda