Mazda CX-4 is an SUV We Want (in the USA & Europe) but We Won't Have and This is Why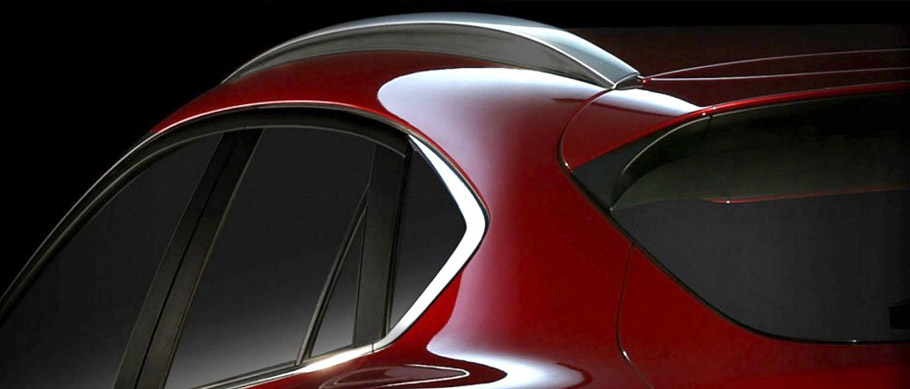 This is the first teaser image of Mazda CX-4 SUV and it appears to be captivating and leave us with good expectations. In fact, many customers in the USA and the Old Continent will love to see that kind of SUV in their market, but unfortunately this won't be happening because the crossover is dedicated to only Chinese customers. The Mazda CX-4 is debuting at the Beijing Motor Show in the end of April.
Besides the debuting SUV, Mazda will also showcase on their stand other twelve models, including the next-generation Mazda3, CX-5 and Mazda6. For the racing fans, the Japanese company will preview the race cars of Mazda-sponsored MZ Ruisi Racing Team competing in the China Touring Car Championship (CTCC).
SEE ALSO: Mazda Unveils the Christmas Presents: 2016 CX-5 Becomes Even More Appealing 
What do we know about the CX-4? This crossover is the latest addition to company's new-generation lineup of models that are equipped with full range of SKYACTIV Technology and KODO-Soul of Motion design. Mazda is actually promising that the new SUV will have a striking presence that sets it apart from other SUVs.
In addition, the vehicle will offer contemporary functionality and Jinba-ittai driving thanks to Sustainable Zoom-Zoom. We can't tell you a lot about the latter except for it is a new type of crossover SUV designed to help drivers live more creatively. So here's where the bigger question mark is and definitely gets us interested.
The other vehicles and technologies on Mazda's stand will be a representation of the brand. They will also showcase Mazda's approach and goal to enrich people's lives and make a truly special connection with its customers.
2016 Beijing International Automotive Exhibition will take place between 25th of April till 4th of May.
Source: Mazda