McLaren Announced Further Details for 540C and 560S Models

McLaren North America, along with brand's exclusive distributor in Canada, Pfaff Automotive Partners announced pricing for the latest Mclaren Sports Series. Now, the focus is onto the 570S Coupe, that was unveiled at the New York International Auto Show in April: pure sports car, that brings incredible levels of performance and optimizations and the McLaren 540C, that is the most attainable McLaren yet and has the same genes, that models from Super Series and Ultimate Series have. Let's see what do both models have to offer.
Drivetrain system
Both models come with one of a kind carbon-fiber MonoCell II chassis, that deliver improved ingress and egress from the cabin. Furthermore, both models are powered from the rear wheels with a special seven-speed seamless shift transmission, that improves the overall performance: with this gearbox the 540C goes from 0 to 100 km/h (62 mph) in 3.5 seconds, while the 570S completes the run in 3.2 seconds.
SEE ALSO: DMC Adds GT Package to McLaren MP4 12C Velocita SE
In fact, there are some more slight differences in the drivetrain system of the vehicles: the 540C is geared with twin-turbo 3.8-liter V8 engine that produces a total of 540 hp (397 kW) and 540 Nm of torque. The top speed of the vehicle is 320 km/h (199 mph). On the other hand, the 57C comes with upgraded twin-turbo 3.8-liter V8 engine that produces562 hp (419 kW) and 600 Nm of torque. And after the 3.2 sprint to the 100 km/h (62 mph) it can chase the top speed of 328 km/h (204 mph).
In addition to the massive power, The Sport Series include and a special suspension system, that delivers a really smooth ride both on the track an on the road. The system comes with special anti-roll bars, Formula 1 styled dual wishbones and adaptive dampers.
Design and Style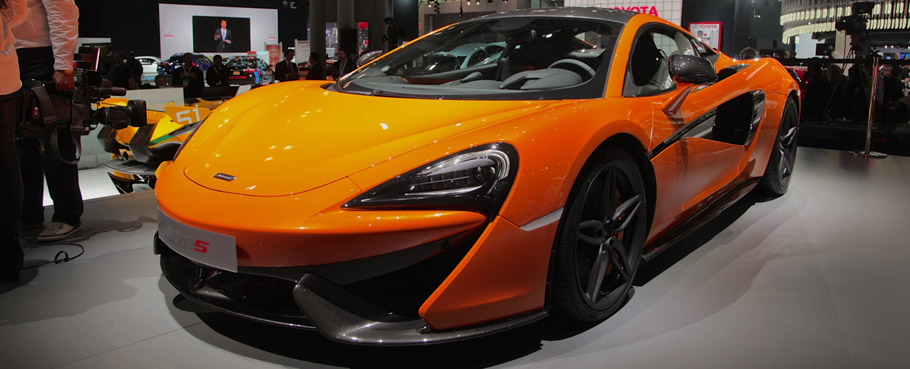 Byers of both 540C and 570S will be rewarded with distinctive 19-inch front and 20-inch rear wheels, available with a stealth or silver finish. The wheels fit perfectly the Pirelli P Zero tires for the 540C and Pirelli P Zero Corsa on the 570S.
The interior of the vehicles is a special one and focuses on the space, comfort and enhanced visibility. Ergonomic and elegant curves  welcome the driver to a really cozy place, while the floating centre console includes a seven-inch touch-screen, that offers fast and intuitive operations.
Prices start from $196,500  for the 540C and $219,750 for the 570S model.
Source: McLaren