Mercedes-Benz G 500 4x42 Prepares for Mass Production!

G500 4x42 proved to be highly popular and now it is set to enter mass production. As you know, in the G-class fairytale, the G 500 4x42 sets a benchmark with all the incredible features and technological tweaks. The vehicle comes with a technical package, that includes the AWD system, 4-liter V8 engine with twin turbocharging technology and an output of 422 hp (310 kW). In fact, all the models in the G-class have been upgraded and now come with the latest generation of engines, that meet the strict standards of Euro6.
Get ready for an off road experience with the G 500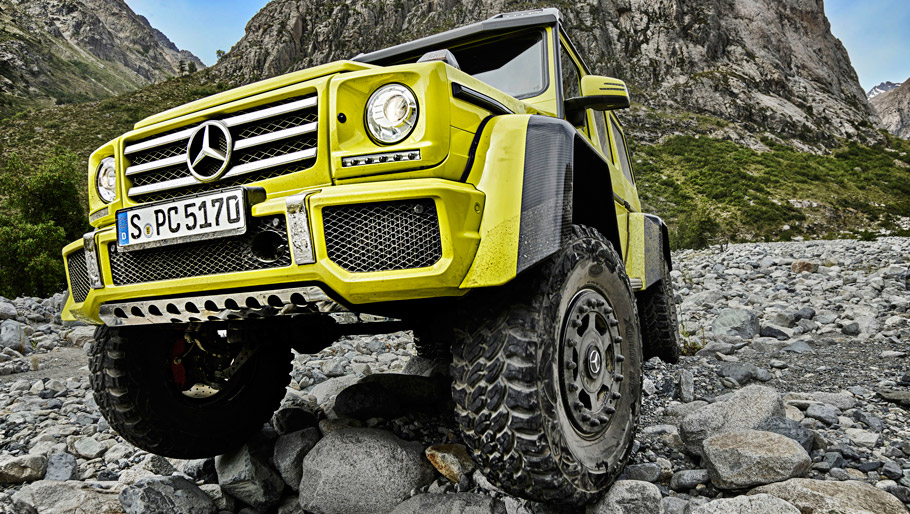 Furthermore, the G 500 is now geared with chassis with a dual spring struts, which mean smooth drive and adjustable damping. And the large 22-inch wheels ensures dynamics, never seen before within the G-Class. In fact, the whole construction of the vehicle makes you feel like you are in a rally vehicle and not in a cross-country car.  The interior, on the other side, welcomes you to a cozy saloon, that is now refreshed and even more comfortable.
SEE ALSO: 2016 Mercedes-Benz GLC in Details and Abundant Photoshoot [VIDEO]
And with the all-wheel drive system and with the off-road settings come even more goodies. The portal axles were created for improved versatility. And unlike the conventional rigid axles, the wheels  are situated further below on the axle heads, thanks to the special portal transmission. The result? The G500 4x42 now comes with ground clearance increases up to 450 millimeters and the fording depth with 1000 millimeters.
The vehicle is definitely ready for an off-road affair. But are you ready?

Source: Mercedes-Benz