Mercedes-Benz Shows First Teaser of GLE AMG Sports Range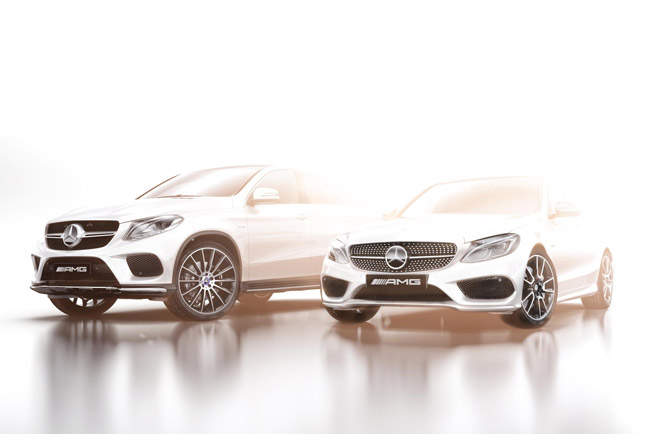 Mercedes-Benz GLE Coupe is scheduled to debut at the Detroit Auto Show in January next year. Two teaser images were just revealed next to the news for the expansion of the range of the AMG Sport lineup. One of the cars depict on the image is the C450 AMG Sport and the other is probably the future GLE Coupe AMG Sport. AMG Sport's will offer enhanced performance and technical refinements and will fill the gap between the AMG Sports package for Mercedes-Benz vehicles and the classic AMG models.
In addition, the lineup will feature updated engines, standard all-wheel drive and special chassis components and brake systems. The GLE Coupe is actually the old M-Class, which is expected to change the name after the future release of the facelift model.
This means that we can expect similar engine range: a 329 hp (242 kW) twin-turbocharged 3.0-liter petrol V6 or the 5.5-liter twin-turbocharged V8 which produces more than 570 hp (419 kW).
There is no other information on the previewed cars, but if we look very closely we will see that the SUV has a coupe-like roofline. In other words it definitely looks like the Mercedes-Benz Concept Coupe that we saw debuting at the Beijing Motor Show.
The Concept Coupe is powered by V6 engine with a displacement of 2996 cc. Its output has been rated at 333 hp (245 kW) at 5500 rpm and torque at 480 Nm (353 lb-ft) at 1400- 4000 rpm. The unit is mated to a nine-speed automatic transmission with torque converter lock-up. If our suggestion is right then we will see exactly these figures in Detroit.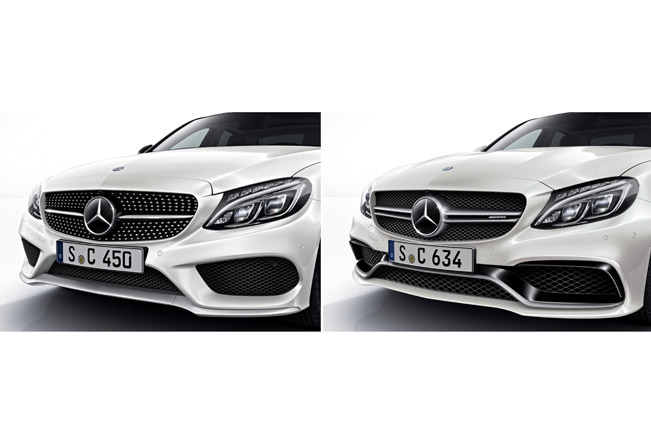 Source: Mercedes-Benz