Moparized Jeeps at Moab Easter Jeep Safari
For the upcoming Moab Easter Jeep Safari that will take place in Moab, Utah, April 16-24, Jeep has officially confirmed a Moparized line-up of six new rides, which will be showcased to enthusiasts and brand's numerous fans.
For now, Jeep and Mopar have unleashed only two of its specially-prepared vehicles – the Jeep Wrangler "Renegade" and the the Jeep Wrangler "Pork Chop".
Both based upon the Jeep's Wrangler model, the custom styled, Moparized rides boast unique exterior color combinations reinforced by matching interior styles. Furthermore, the robust Jeeps also benefit custom wheel designs.
Jeep and Mopar still haven't released any official details or specifications regarding its newly-showcased, specially-tweaked Wranglers, but they did promised to do so later this month.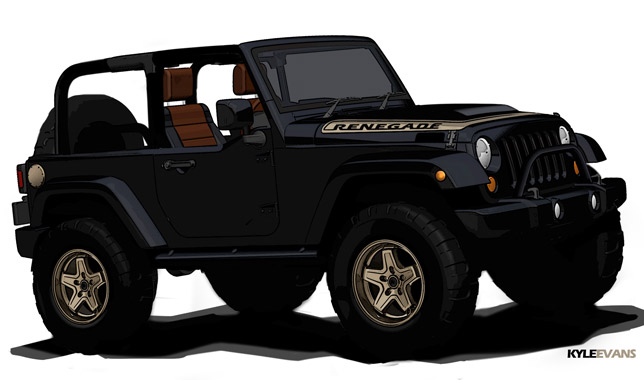 Source: Jeep