Mopar Teases SEMA-bound Vehicles Ahead of Official Reveal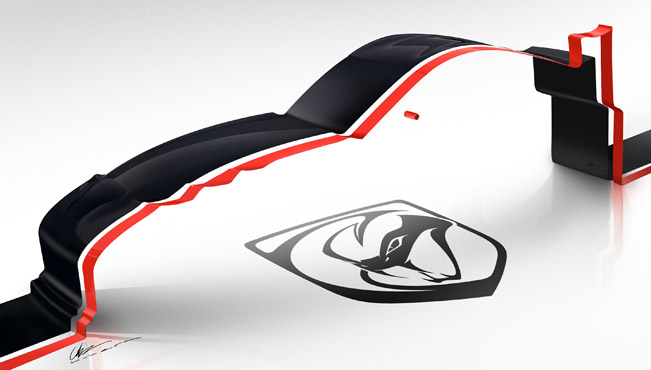 SEMA Show is to happen very soon and many companies are showing first glimpses of what we are to expect from them. Mopar too has released sketches of its modified Chrysler, Jeep, Dodge, Ram, and Fiat vehicles, which are to be premiered at the event in Las Vegas. To be more precise, Mopar will display several innovative show vehicles, about which it didn't say anything but only showed images.
At the Convention center the brand is filling a big space measuring 15,345-square-foot, where will be exhibited improvements of the large segment of Fiat portfolio. Precisely, the vehicles on the stand include Poison Dodge Dart R/T Concept, Viper ACR Concept, Challenger T/A Concept, Fiat Abarth Scorpion, Chrysler 200S Mopar Concept, Dodge Charger Mopar Concept, Fiat 500L Custom, Jeep Renegade Trailhawk Frostbite, Renegade Limited Rip Tide, Ram ProMaster, and Ram 2500 Outdoorsman.
Specifically, the greatest interest is expected to be provoked by the Poison Dart R/T Concept, Challenger T/A Concept, Fiat Abarth Scorpion, and the Viper ACR Concept. These concepts also hint towards future production variants.
And if you want more details on the vehicles that are to be exhibited at SEMA, well you have to wait a little longer just before the show, when Mopar will probably reveal most of the cars online. If this does not happen, then the event is to start on 4th of November. Stay tuned!
Source: Mopar