Mopar 8.4 liter V10 with 800HP at 2011 SEMA
Mopar has created a monstrous entirely new 8.4 liter V10 engine, which was introduced at 2011 SEMA Show.
"SEMA is the perfect platform to introduce some of Mopar's newest high performance and restoration parts and products," commented Pietro Gorlier, President and CEO of Mopar. "If you're looking for horsepower that can be dropped in or bolted on, the Mopar exhibit area has a full range of small- and big-block products for the enthusiast.
"Mopar has been in the performance business for decades. In fact, the brand really came to life at the track," he added.
"We are committed to supporting performance enthusiasts. We have an extremely rich product plan that will not only support the more than 5 million HEMI engines in market today and the 30 million Chrysler Group vehicles on the roads across the country, but will also support the products of tomorrow. The engines we are launching are the first of many exciting products to come for both on and off-road needs. We have an amazing track record of fueling enthusiasts and are committed to continuing this legacy.", Mr. Gorlier finished.
The new 8.4 liter performance V10 produces 811PS (597 kW) and 941Nm (695 lb-ft) of torque. These results are thanks to a number of modifications - a forged steel crankshaft with forged steel connecting rods and forged aluminum pistons with a compression ratio of 12.5:1. All rotating components have been balanced for maximum performance at the track. The mighty engine revs up to 7000RPM.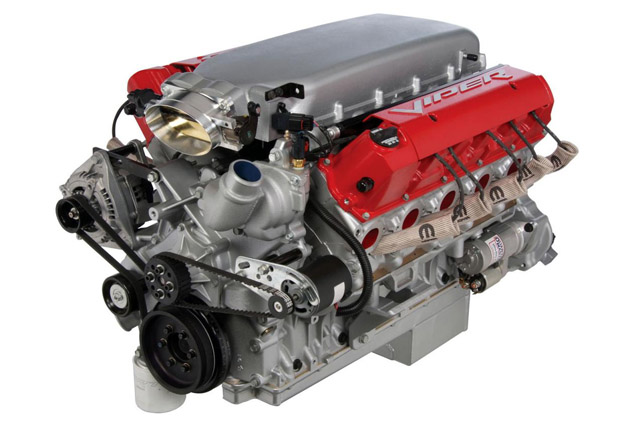 Source: Dodge