Nissan GT-R Nismo GT3 at the race track [HD video]
Nissan has revealed the GT-R Nismo GT3 race car, which is prepared by JR Motorsports, the official partner for this major project. GT-R GT3 has been developed since 2011 and now it is put on series of extensive tests - which have included three competitive outings.
The GT-R Nismo GT3 is powered by a 3.8 liter twin-turbo V6 with 530 PS (390 kW / 523 hp) and 612 Nm (451 lb-ft) of torque. It is mated to a 6-speed semi-automatic transmission, which sends power to the rear wheels. It is interesting, because originally the GT-R is AWD car, but the racing version will be a lot faster with only one drive axle.
The racing car was displayed in the UK at Autosport International (Europe's biggest motorsport exhibition) in January, but since then nothing special is mentioned about it, until now.
However, JRM and NISMO offer the racecar in Japan, Asia, North America, South America, Oceania, Europe, Russia and the Middle East. The price starts from 298 000 Euro.
Enjoy the video!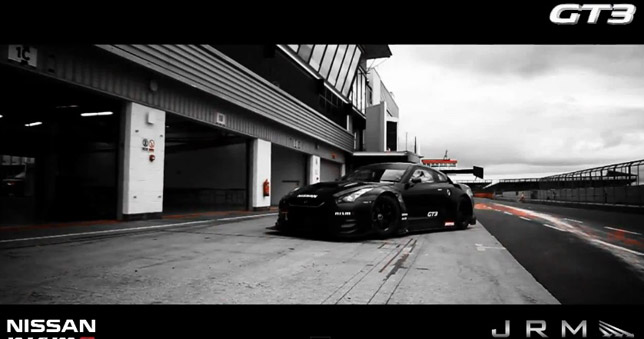 Source: Clashproduction via Youtube