2014 Nissan GT-R Nismo at the Sodegaura Raceway [video]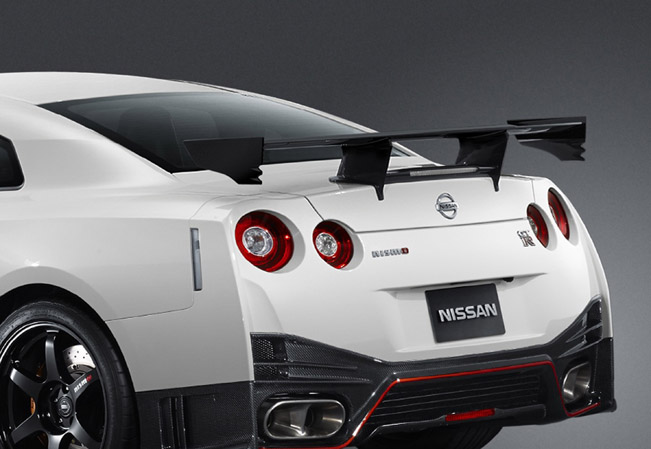 2014 Nissan GT-R Nismo has hit the Sodegaura Forest Raceway in Japan. The video shows some highlights and sounds of its impressive performance. The lightened GT-R is now faster than ever. It can close a lap around Nurburgring Nordschliefe in just 7 minutes and 8 seconds.
2014 GT-R Nismo is powered by the well-known 3.8 liter V6 (VR38DETT) – 600HP (441 kW) and 650Nm (481 lb-ft) of torque. 0-100 km/h in less than 3.0 seconds and top speed of around 322 km/h (200 mph) – without limiter.
Other highlights include Bilstein DampTronic dampers, improved aerodynamics, a lot of carbon fiber elements and a massive rear wing adding 100 kg more downforce (at 300 km/h). The Nismo GT-R rolls 255/40 ZRF20 front and 285/35 ZRF20 rear Dunlop tires.
The color range include: Brilliant White Pearl, Meteor Flake Pearl Black, Ultimate Metallic Silver, Vibrant Red, and an exclusive for this model Dark Matte Grey.
Source: Nissan