Opel Adam Rally Cup [video]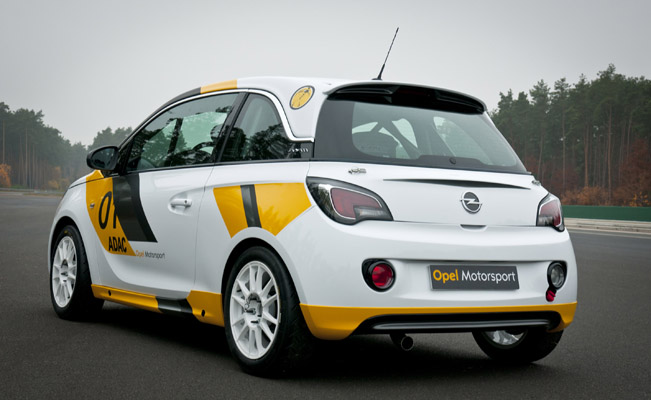 Here is a nice video of the new sporty Opel Adam Cup published in Youtube by Claus Moller. The rally car is priced from below €25,000 making it very affordable.
2013 Opel Adam Cup is powered by a naturally-aspirated 1.6-liter four-cylinder engine that develops 140 HP (103 kW). Considering its low weight, sport suspension, bigger brakes and performance tires, the small car brings a lot of driving pleasure.
The video shows some drifting and fast driving at the countryside.
Last, but not least the Opel Adam Cup is eligible to compete in the ADAC Opel Rally Cup offering good rewards for the successful drivers and a lot of cash prizes. The series features a special "junior rally" points system for drivers younger than 27 years old.
Enjoy!
Source: Claus Moller via Youtube