Opel Astra TCR Finally Breaks Cover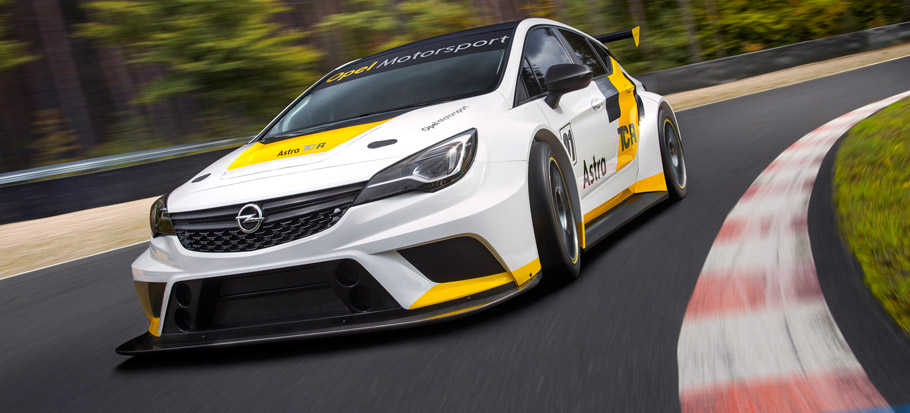 Opel Astra TCR has gone official and is now revealed via several images that show its exuberance. The photos were made at the international TCR (Touring Car Racing) presentation at the circuit Jules Tacheny in Mettet, Belgium. And this is also where they have shown the car for the first time in front of public.
Astra TCR is a contemporary sports car that features unique combination of modern racing technology and advanced safety features. Opel has created it to give the opportunity to those who want to compete in short and long distance races like our famous 24-hours of Nürburgring.
SEE ALSO: Opel Teases Astra TCR With Couple of Sketches 
Offered in a five-door variant, this Astra is powered by a potent two-liter turbocharged engine. It produces 330 hp (178 kW) and maximum torque of 420 Nm (310 lb-ft). Both numbers were determined by the "Balance of Performance" concept and they also ensurie that vehicle has enough propulsion for its curb weight of 1,200 kilograms. The powerplant is connected to a sequential, six-speed racing transmission with the paddle shift located on the steering wheel.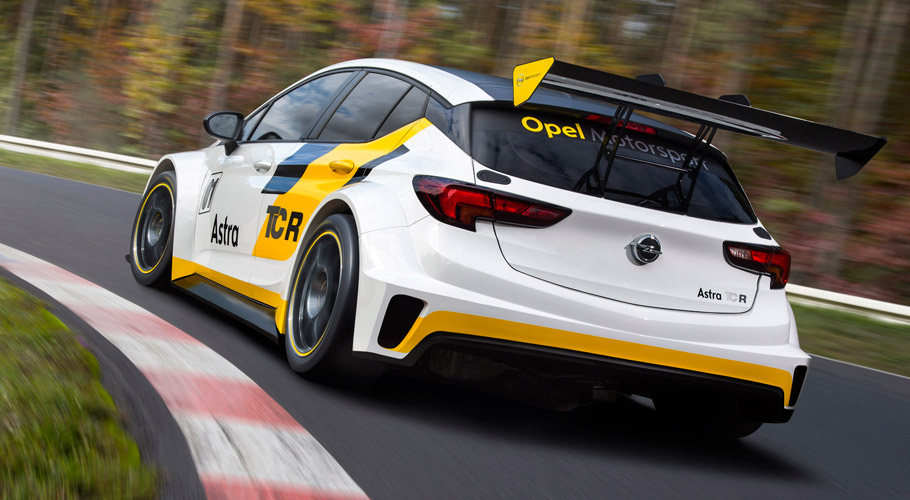 Deceleration happens with the assistance of the 378 mm brake discs and 6-piston brake calipers at the front along with 265 mm brake discs and 2-piston brake calipers at the back. And the best part is that the driver can modulate the braking balance from the cockpit.
The chassis is of course entirely adjustable because it features contemporary damper technology. Aerodynamics is efficient and includes adjustable front splitter and rear spoiler.
But why is the appearance of the Astra TCR so important? Because it will allow teams to join different competitions worldwide with the same car. For instance such are the German TCR series (ADAC TCR Germany), the European championship as well as the national and continental championships along with the global TCR International Series.
2015 Opel Astra TCR has a starting price of €95,000. A limited amount of it will be delivered to selected customer teams from the beginning of next year.
Source: Opel