Opel Astra TCR Reveals Some Minor Details

Opel expands its racing lineup The latest sports vehicle is based on the new Astra, which will make its world debut at the Frankfurt Motor Show (IAA) this September and it will develop the vehicle in accordance with the regulation of the TCR series for national and international racing events.
The TCR series, first demonstrated in 2015, is based on a special three-pillar concept, that further includes national and continental race events along with the global TCR International Series. In fact, both have identical technical regulations. That is why a TCR vehicle can be used worldwide without changing anything on the drivesystem. In fact, the car will compete with the well-known 2.0-liter turbo-charged powerplant units with a total output of 330 hp (242 kW) and torque of 410 Nm. Isn't it sweet?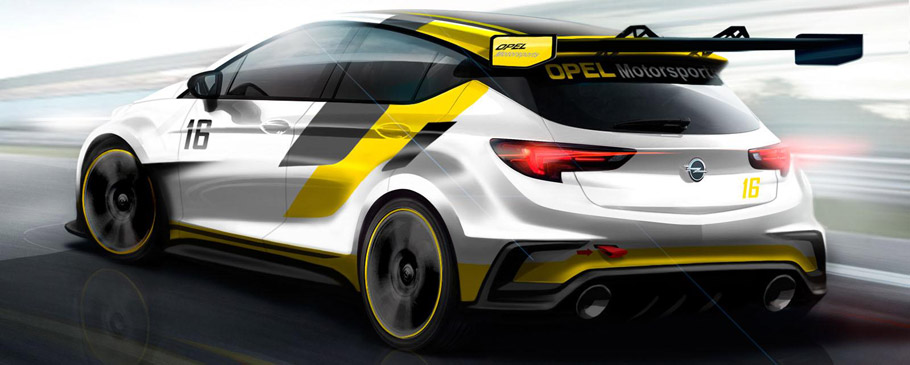 Opel Group CMO Tina Müleer says, that the touring racing has always been important part of Opel. The idea behind the latest TCR series is in a special relation with the idea of customer racing. Tina also says that the brand wants to give ambitious teams platform for sports at reasonable costs. How reasonable will be these costs is yet to be proved.
Astra TCR is currently being developed, so at this phase all that Opel has to offer are the two sketches. In fact, even with the paintings, the vehicle looks nice and confident. Hopefully it will remain as this and in reality. Technical specification will be announced later this year.
Source: Opel