Paris Motor Show: French Wallys plan British invasion
Long before it became part of Chrysler, the original Jeep was made by a company called Willys. But at Paris this year, we saw the launch of a Jeep lookalike – made by Wallys! WallysCar, in fact. It's called the Izis, and it's a plastic-panelled body-on-chassis off-roader, with a 75bhp Peugeot 1.4-litre TU3A petrol engine. It's a proper car, not a quadricycle – its engine is Euro 4-compliant, and it even has a Euro NCAP rating – just two stars at the moment, but it should have four by the time it goes on sale, says WallysCar sales manager Rene Boesch.
What's more, it'll be built in right-hand drive, and Boesch wants to bring it to the UK. "I'm looking for an importer in the UK and southern Ireland, as well as other European markets," he says.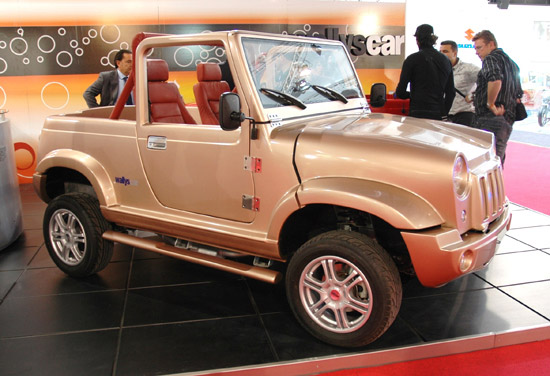 The Izis is compact – just 3.25m long – and Boesch says it is ideal for leisure activities – holiday resort rental operations are a key target. It makes a lot of design 'nods' to the original Willys Jeep, including a windscreen that folds flat against the bonnet.
It's a capable off-roader too, with a 9.2m turning circle and a 39-degree angle of attack on a climb. The galvanised steel chassis carries a 14-year anti-corrosion guarantee, while the plastic body carries a lifetime guarantee. There's also an electric version, with a 90km range.