Peugeot 4008 4x4
Responding to customer interest, Peugeot have came up with this – The 4008 4x4 SUV. A world debut is set for the 2012 Geneva Motor Show and then in April, it will be launched outside of Europe as a C segment all-terrain vehicle to meed the needs of many who are looking for just that (for the last four years, C and D segment SUV demand has doubled in Russia and tripled in Europe).
The 4008 has been designed by Peugeot in collaboration with Mitsubishi and looking at that distinctive front face and specifically the headlights, one can tell. Other eye-catching features include the LED daytime running lights that sit just under the hood and the three red claw sculptured lamps. The platform of the 4008 is partly a derivative of the 4007 one but the former stands 30 cm shorter in length because of compromised overhangs. Otherwise the wheelbase is exactly the same length, preserving the 4008 accommodating and practical - 4.34 m long, 1.80 m wide with a height of 1.63 m Off-roadishness is emphasized by the body sill protectors and the flaring wheel arch protective trimmings. There's a stylish slash on the sides that goes across both doors and reaches out for the rear wing. It would not be of much use in a marsh pit but it does look stunning as a styling feature.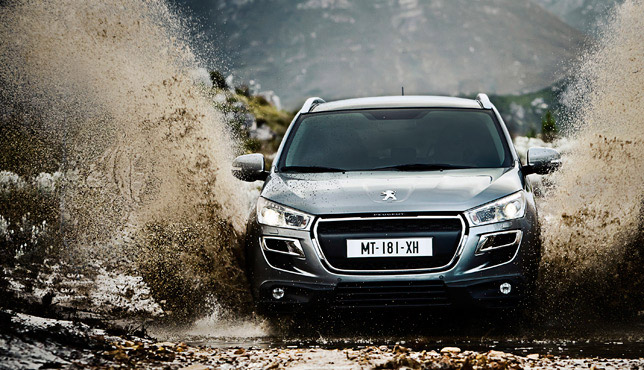 Whiled chromed body parts here and there account for that extra touch of luxury, inside things get even more premium – a fine choice of materials can be seen at the soft texture fascia, the instrument panel visor and the lacquered black decoration of the centre console. There's a panoramic roof providing adequate sunlight for the occupants and an overall roomy feel. The steering wheel is padded with leather and is festooned with multimedia controls for the sake of accessibility. That said, there is an instrument panel, back-lit day and night. The knobs are round and chunky so that they can be operated even with a glove on. A 7-inch touchscreen satellite navigation is available as an option which has 30 gigabytes of memory and can be used as an overall infotainment system rendering graphs of average speed, fuel consumption and vehicle condition.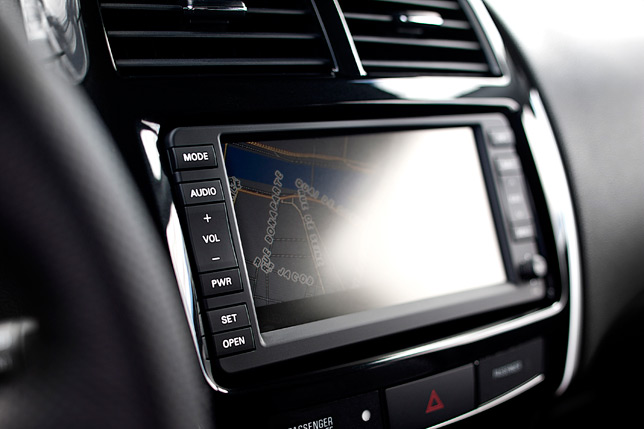 Engine choice is relatively wide with two petrol and two diesels in stock
Petrol:
- 1.6 l 86 kW (115 hp) 152 Nm, 5-speed manual;
- 2.0 l 113 kW (150 hp) 198 Nm, 5-speed manual or CVT.
HDi Diesel:
- 1.6 l HDi PEF 84 kW (115 hp) 270/280 Nm with Overboost, 6-speed manual;
- 1.8 l HDi PEF 110 kW (150 hp) 300 Nm, 6-speed manual.
The two HDi drive trains, as well as the 1.6 petrol will be available with Stop & Start systems in the name of frugality. With the manual gearbox we also get a shift indicator so that we know when is the best time to change gear. In return, the 4008 1.6 HDi for example spews out only 119 g/km of CO2 in 4x2 mode and ten more grams in 4x4. Fuel economy figures start from 4.6 l/100 km on the Euro cycle.
Power goes trough a clever yet simple 4x4 system that has 3 modes – 2WD, 4WD and Lock. When in 2WD, the drivetrain sets in motion the front wheels, while in 4WD a computer decides where you need most toque and runs all four wheels. Lock sends power to all four wheels with the back wheels being significantly prioritized, to get out of muddy situations.
To sum up, it's good looking, its practical, it's functional and efficient – quite a rival for the rest of the C segment competitors. Check out the gallery. It is a real treat.
Source: Peugeot