2012 Peugeot 408 to be launched in Russia
The new generation 2012 Peugeot 408 will enrich the Russian markets soon. The new model of 408 is the perfect combination of allure, reference road holding, spacious interior and a high level of passive safety. In addition, 2012 Peugeot 408 is a unique model which embodies both elegance and practicality – the main philosophy of the brand. What you need to know further about this vehicle is that it is a combination of dynamism and sportiness. Of course, this is typical fro every Peugeot model, but at the same time the new 408 delivers high level of comfort, because of its spacious interior. In fact the cabin is the most spacious one of the segment.
The new sedan has a unique set of features, which will undoubtedly satisfy any need of the owner. First of all, the new Peugeot 408 saloon benefits from Peugeot's design expertise in the field of road holding and drivability. What is more specific here however is that in order to meet the needs of the Russian customer, Peugeot engineers took into account the Russian market and road specificities. Next, this model underwent profound climate adaptation through repeated testing in the Urals and beyond the Arctic Circle. These tests come in to ensure the ability of the car to withstand harsh weather conditions. Furthermore, Peugeot Russia aims at taking a lead position in the segment and setting new standards amongst sedans within the C-Segment car market.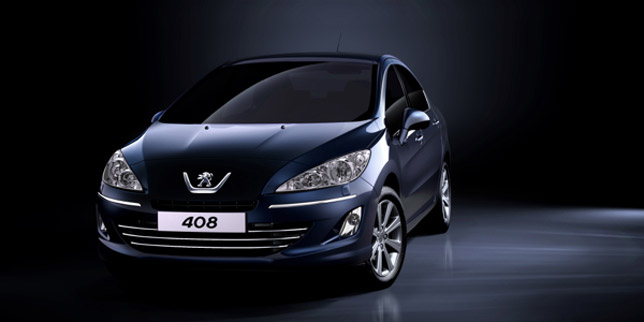 Production of the new 2012 Peugeot 408 will start later this year at the PCMA RUS production facilities in the Kaluga region.
Source: Peugeot