Porsche 911 Carrera GTS B59
Porsche has announced a new special edition of 911 Carrera. The model is Carrera GTS B59 coming with a lot exterior, interior and performance upgrades. It is specially built to celebrate Hurley Haywood's five overall wins at the 24 Hours of Daytona.
"Our special B59 Edition project is nearing completion and soon the driving fun will begin," said Ray Shaffer, Brumos Porsche General Manager.
"It is an honor and a pleasure to be involved so closely with the Porsche factory in Germany and here in the States during the creation of these special 911s - the last of the popular 997 model line and a fitting tribute to Hurley Haywood's amazing record of overall wins at the Daytona 24 Hours (1973, '75, '77, '79 and '91).", he added.
B59 is powered by a 3.8-liter flat-six with 408PS (300 kW) and 420Nm (310 lb-ft). 0 to 100 km/h in 4.4 seconds and a Vmax of 306 km/h (190 mph).
The model will be run in limited production of just five units as each is priced at $133 540.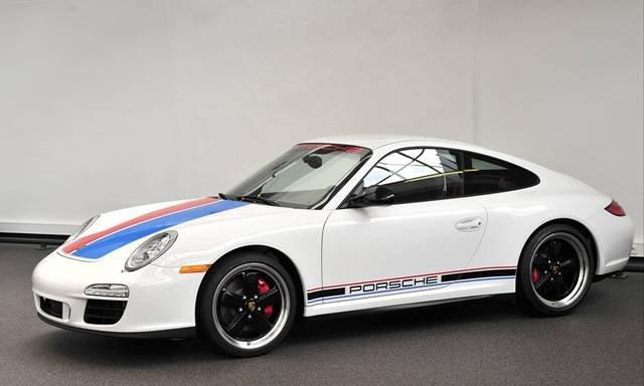 Porsche Carrera GTS B59:
- Brumos Red/Blue stripe design for the front hood and rear deck - Brumos Red/Blue stripe "PORSCHE" door decals - Exterior mirrors in Black - 19" Sport Classic Wheel (Fuchs style) - Interior limitation badges - Door entry guards in Stainless Steel with "Hurley Haywood" engraved signature - Deviating (dual stripe) stitching in Red/Blue on steering wheel and gear/brake lever - Carrera White painted interior accents including Adaptive Sport Seat Backrests
Performance and comfort options include;
- Sport Chrono Package Plus - Sport Shifter - Sports Suspension including PASM and Limited Slip Rear Differential Lock - BOSE Surround Sound System - XM Satellite Radio Receiver - Extended Navigation Module for PCM 3.0 - Heated Front Seats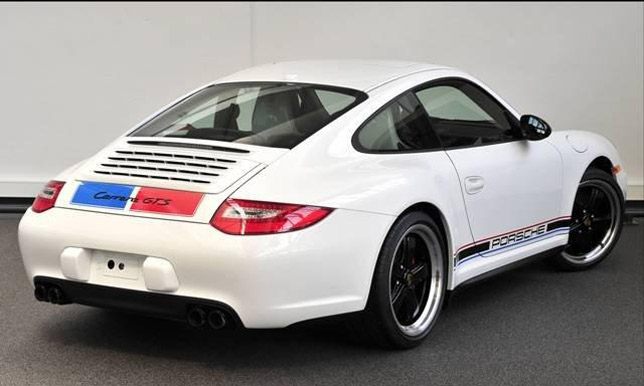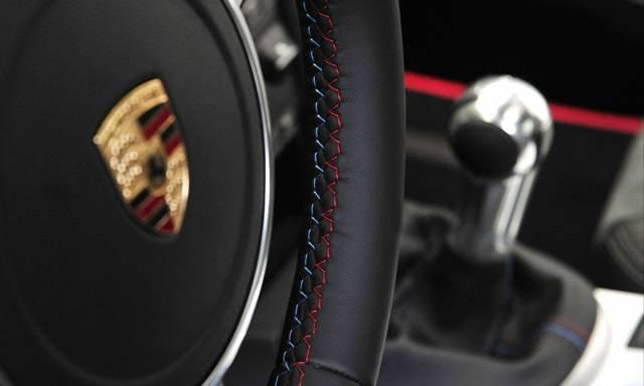 Source: Porsche