Porsche 911 GT3 RS 4.0 UK
Porsche has unveiled a new interesting video of the staggering 911 GT3 RS 4.0. Other important news are that the model will be offered in the United Kingdom. 2012 Porsche 911 GT3 RS 4.0 is priced at £128 466.
The car is the most brutal road going model, which the company offers. It's naturally aspirated flat-6 boasts whopping 125PS (92 kW) hp/liter. The engine is 4.0 liter with total power of 500PS (368 kW) and 460Nm (339 lb-ft) of torque. It is mated to a 6-speed sport gearbox.
However, 911 GT3 RS 4.0 will be limited to a run of just 600 units.
The curb weight of the vehicle is just 1370 kg (3000 lbs). It doesn't have air-conditioning, radio and some other important extras, but it is fast… extremely fast. 0 to 100 km/h in 3.9 seconds and top speed of 311 km/h (193 mph).
Enjoy the video!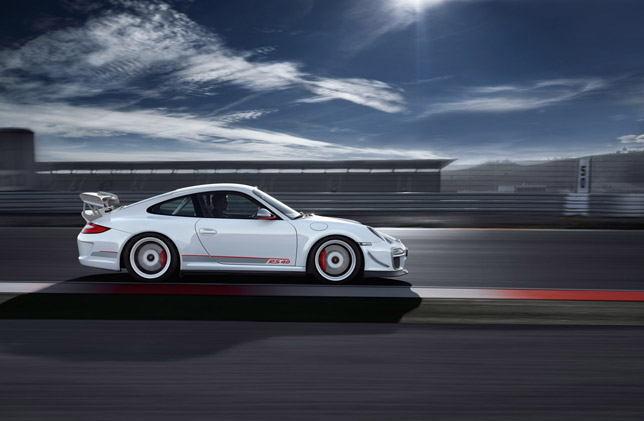 Source: Porsche via Youtube