Porsche 911 Turbo S "Edition 918 Spyder"
Porsche 911 Turbo S "Edition 918 Spyder" is practically a bonus to the customers of 918 Spyder.
The special edition Turbo S will start deliveries in June in Europe and prices start at €173 241 for the Coupe and at €184 546 for the Cabriolet version. The US models are much cheaper – $160 700 and $172 100, respectively.
911 Turbo S is powered by a 3.8 liter twin-turbo flat-six with 530PS (389 kW) at 6750 RPM and 700Nm (516 lv0ft) between 2100 and 4250RPM.
The engine is mated to a 7-speed automatic gearbox. The curb weight of the car is 1660kg. 0 to 100 km/h in 3.3 seconds and top speed of 315km/h (195 mph).
There is an optional Sports Chrono overboost package, which increases torque for short periods (maximum 10 seconds) but over a narrower rev range.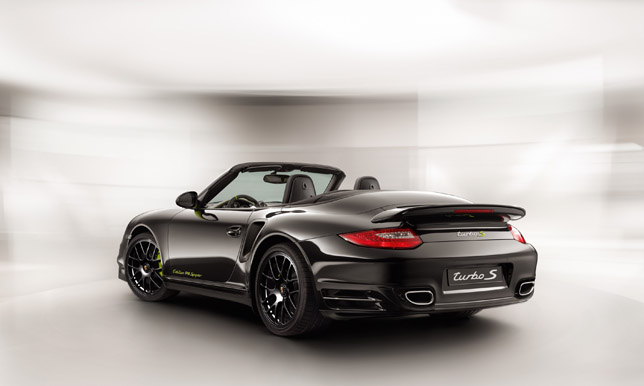 Source: Porsche