Porsche 918 Spyder - Price $845,000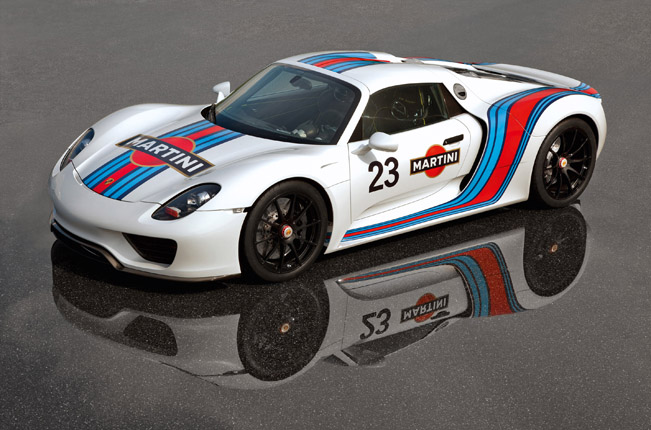 Porsche announced the pricing of the 2014 918 Spyder. The sports car will be sold in the US with a starting price of $845,000 excluding destination and handling fees.
The 2014 Porsche 918 Spyder is powered by a 4.6 liter V8 with 580HP (432 kW) and 500Nm (369 lb-ft) of torque. The petrol engine will be paired with an electric motor generating 245HP (183 kW) more, so the overall power will be around 795HP (593 kW) and 780Nm (575 lb-ft).
0-100 km/h in 3.2 seconds and a top speed of 320 km/h (199 mph).
Still, if this isn't faster enough, you can opt for the Weissach package for additional - $84,000. It reduces the curb weight with 34 kg (77 lbs) by removing the audio system, air conditioning, door storage and armrest, while the regular paint is removed to be change with an exterior foil.
In other words, you'll have to pay $84,000 to the manufacturer to strip your car. Definitely, not a good idea!
Source: Porsche