PP Exclusive and Liberty Walk Unite for Monstrous BMW M3-Based Tuning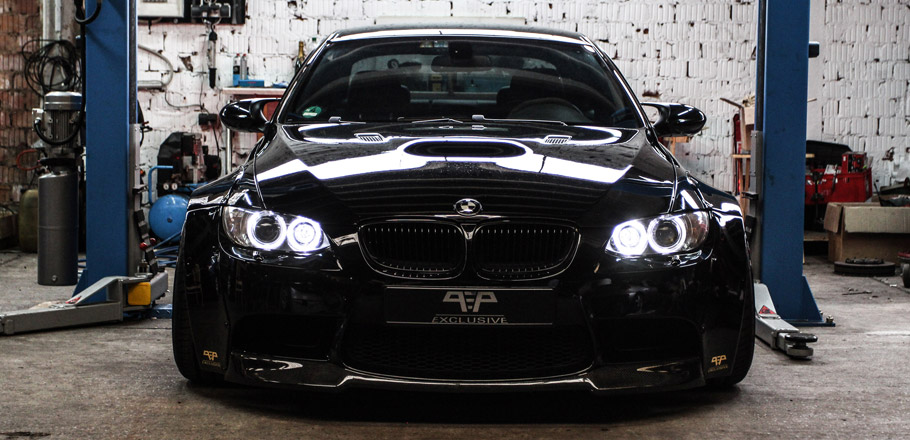 Last time we have heard about a project by PP Exclusive was nearly 3 years ago. Now I am very glad to introduce you to their latest tuning, which is based on the BMW M3 E92 model and on top of that features Liberty Walk widebody kit. Take a look at the pictures an you'll see how menacing this beast-like machine looks. Right? The details here aren't many but they are definitely worthy of telling.
So how were those two tuning worlds involved in the same project? Basically, PP Excluive decided to give the car more masculine and aggressive appearance and needed the help of the experts from Japan. So they made sure to receive the widebody kit by LB Performance. The so called Liberty Walk pack features visibly bolted wings, besides the broadened appeal.
SEE ALSO: Crown Jewel for Mercedes-Benz CL, CLS and SL from PP Exclusive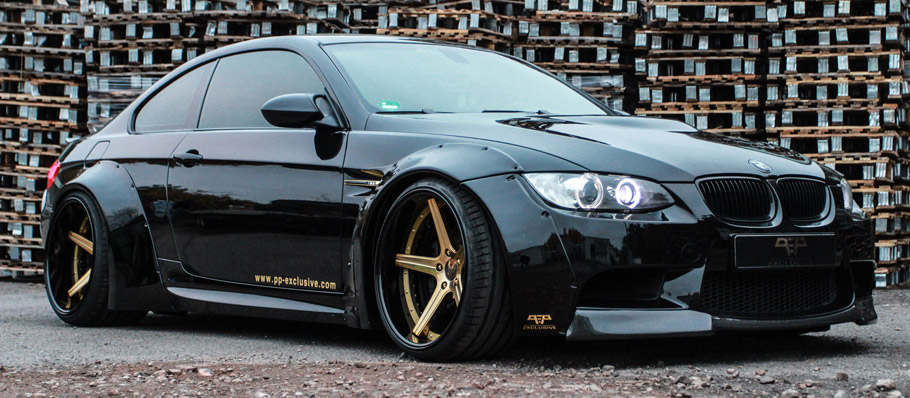 In addition, the perfect appearance of the car was further accomplished via the KW Clubsport coilovers that are so cool that they can be adjusted multiple times. Next, the four tailpipes of the Akrapovič exhaust system with X-Pipe and black anodized tailpipes were added into the beamy rear diffuser.
PP Exclusive then stepped in and added their pimp-styled "Deep Concave". The three-piece forged wheels have an anodized aluminum outer rim and five wide spokes… and are gold-plated. By the way, the rims are exclusively finished with special carbon inlays.
Regarding the size of the alloys, the front received 11x20 inches, which are rotating with tires sized 285.  The rear got slightly bigger ones: 13x20 inches and run with tires sized 325. Tell us what you think!
Source: PP Exclusive