Vorsteiner BMW M3 GTRS3 Widebody
Vorsteiner has finally realeased M3 GTRS3, which is just staggering. The car is based on BMW M3 E92, but it is completely rebuilt.
The package of BMW M3 GTRS3 Widebody includes carbon fiber front bumper, carbon fiber wide arch front fenders, carbon fiber extended side skirts, carbon fiber wide arch rear quarter panels, carbon fiber wide arch rear bumper.
There are also clubsport carbon fiber vented hood, VRS aero carbon fiber boot lid, VTS type II Titanium sport exhaust system.
BMW M3 GTRS3 Widebody stands on V-309 three-piece Concave forged wheels fitted with Michelin PS2 ultra-performance tires.
GTRS3
GTRS3 Carbon Fiber Front Bumper with replacement splitter
GTRS3 Carbon Fiber Wide Arch Front Fenders
GTRS3 Carbon Fiber Extended Side skirts
GTRS3 Carbon Fiber Wide Arch Rear Quarter Panels
GTRS3 Carbon Fiber Wide Arch Rear Bumper
GTS3 Clubsport Carbon Fiber Vented Hood
VRS Aero Carbon Fiber Boot Lid
VTS Type II Titanium Sport Exhaust System
V-309 3-Piece Concave Forged Wheels
Michelin PS2 Performance Tires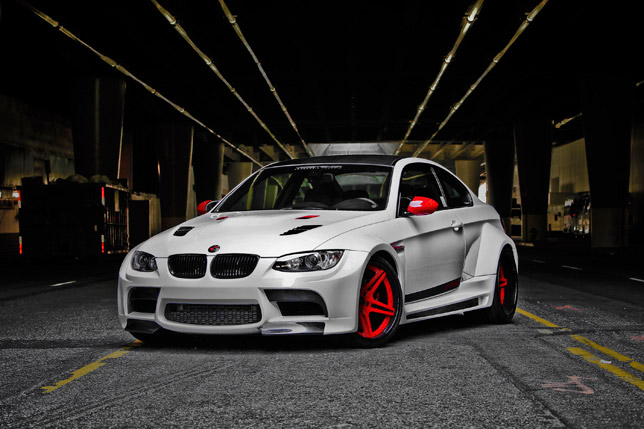 Source: Vorsteiner