Project Eternal: SR Auto Lamborghini Aventador LP-700 Nero Nemesis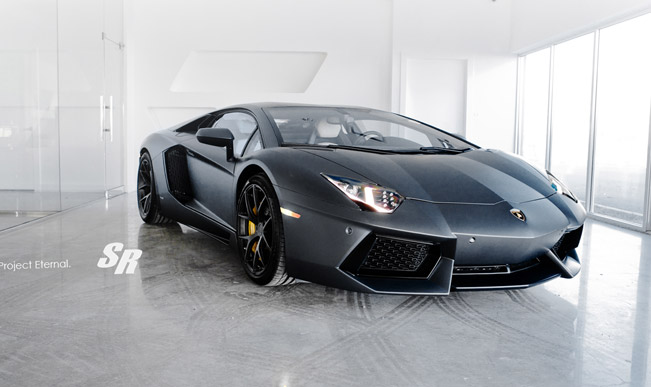 SR Auto Lamborghini Aventador LP-700 Nero Nemesis got brand new wheels that match perfectly the aggressive and powerful stance. The tuners from SR Auto decide to name this project "Eternal" and we are not even asking the reason for this, because this vehicle undoubtedly will stay in history.
But to go further into details this Lamborghini is powered by 6.5 liter V12 engine, which generates the staggering 700 hp (515kW) and has a 690Nm (509 lb-ft) of torque. It is matched to a seven-speed single clutch gearbox with independent shifting rods (ISR), which means that the process of shifting needs just 50 milliseconds.
The mentioned numbers speak only for fast acceleration, which here for the sprint from 0 to 100 km/h is covered in 2.9 seconds, and the top speed is 350 km/h (217 mph). The weight distribution ratio is 43:57, so the handling is perfect.
Furthermore, what the specialists from the tuning company have done is to equip this beautiful machine with a set of modern black PUR 4OUR Monoblock wheels in sizes 19×9.5+30 (for the front) and 20×12+45 (for the back), which are paired with the stunning nero nemesis exterior for an eternal look.
In addition the wide rear end of the LP-700 allowed the engineering of the astonishing concave profile to happen. Precise offsets give Project Eternal a flush stance without compromising any of its remarkable handling.
Source: SR Auto