Project Grand Walker: SR Auto BMW 750Li CV1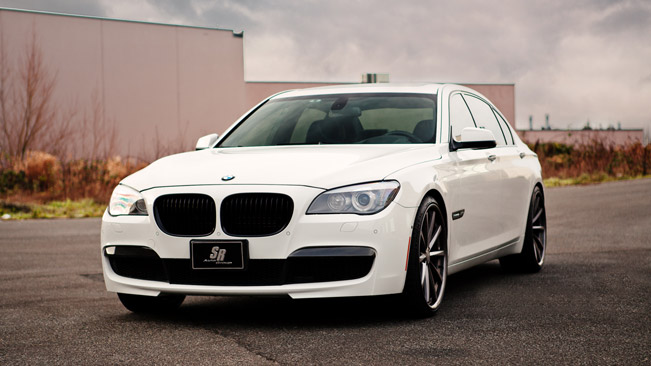 Under the name "Project Grand Walker" hides the SR Auto BMW 750Li CV1 because of its grand and executive appearance and aggressive stance. The forceful image of the car is reinforced by its 4.4-litre eight-cylinder engine.
The V8 generates 407 hp (300 kW) at engine speeds of between 5,500 and 6,400 rpm. It mobilizes a maximum torque of 600 Nm (441 lb-ft) that is maintained between 1,750 and 4,500 rpm. The effortless acceleration of this BMW from 0 to 100 km/h is delivered within 7.9 seconds.
More importantly, Project Grand Walker include a more refined persona thanks to its classy pearl white exterior which is paired with an elegant set of Vossen CV1 in a matte graphite finish. At the front SR Auto Group used 22x9 inch wheels and at the rear – 22x10.5 ones. In addition, some black accents on them are also present but they only highlight the beautiful lines of the Project.
Source: SR Auto Group