The White Warrior: SR Auto BMW 650i Vossen VVS-CV1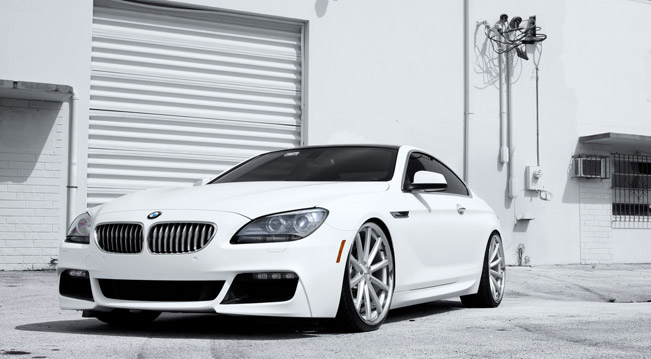 The latest SR Auto tuning is on the outstanding BMW 650i. Being a BMW 6 Series model, this car is a mystery to some and a challenge to most, simply because of its unique size and place in the brand's family.
Nevertheless, SR Auto BMW 650i Vossen VVS-CV1 is even more challenging and appealing because it is equipped with Vossen VVS-CV1 rims. Bringing forth the staggering stance, these matte silver machined finished rims, fearlessly fitted on 22 x 9.0 / 22 x 10.0 wheels.
On the other hand, the BMW itself has more to offer. This 650i generates 407 hp (300 kW) from its N63 V8 engine. That means the acceleration from a stand still to 100 km/h happens in less than 5 seconds. The top speed is limited to 250 km/h while the max torque is 600 Nm (443 lb-ft) at 1750-4500.
Source: SR Auto