Project Phantom: SR Auto Audi R8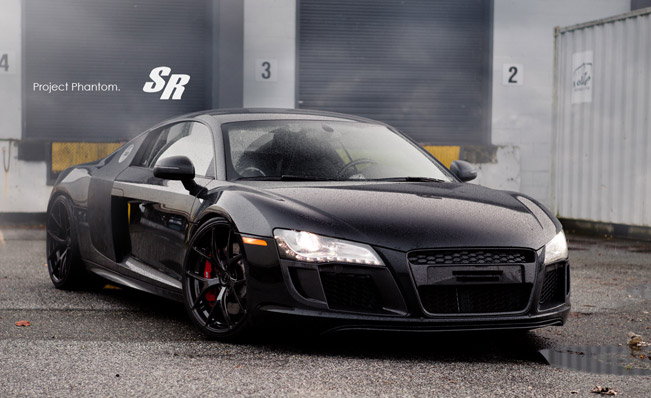 SR Auto Audi R8 Project Phantom is one of the most beautiful cars. The attention of the tuners from SR Auto this time has been put on the emblematic Audi R8 model, which includes a massive V10 engine.
This means that it offers unique performance, which is due to the 5.2 litre engine. The unit delivers 525 hp (386 kW) and 530 Nm (391 lb-ft) of torque. On the road these numbers mean that the Audi will accelerate from stand still to a 100km/h in only 4.1 seconds on its way to a top speed of 194mph.
Furthermore, the supercar has dropped its phantom black cloak and eventually revealed the glimmering black exterior. Refreshment in the wheel department is also present: Black Diamond PUR 4OUR Monoblock were added in sizes 20×8.5'' and 20×11'' for the front and the rear respectively.
Source: SR Auto