Repearing the One Millionth Corvette. Sort of a Horror Story With (Almost) Happy End [VIDEO]

Technicians and engineers at General Motors Design Center are doing their best in order to restore the historic 1 millionth Chevrolet Corvette, that was heavily damaged more than an year ago, when a sinkhole opened beneath the National Corvette Museum in Bowling Green, Ky.
The crew, that accepted the challenge to repair the vehicle is part of the GM's Mechanical Assembly group at the Design Center, which usually creates prototypes and concept vehicles. Long story short, these guys will make the car look as fresh as new. Or at least we all hope so.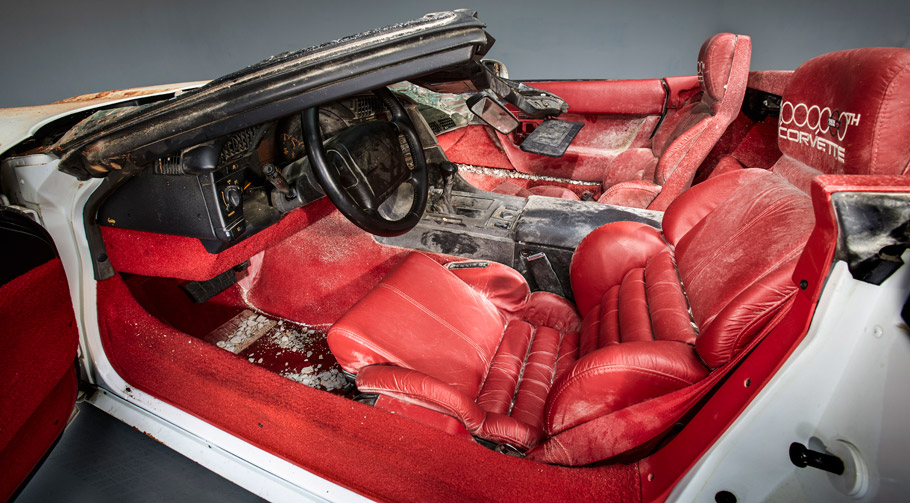 In fact, this is the 1992 legendary Corvette model, that was damaged along with other two Corvette vehicles. The other model is a 2009 Corvette ZR1 prototype, also known as the Blue Devil, and a 1962 Corvette. As you know, five more vehicles were swallowed by the sinkhole. But as people, who try to do the best out of every situation, the managers decided to expose the damaged vehicles like a theme in the museum. Clever, aren't they?
So, let's remind you what happened. But we warn you, that the further information will bring you pain and tears. Read on your own risk.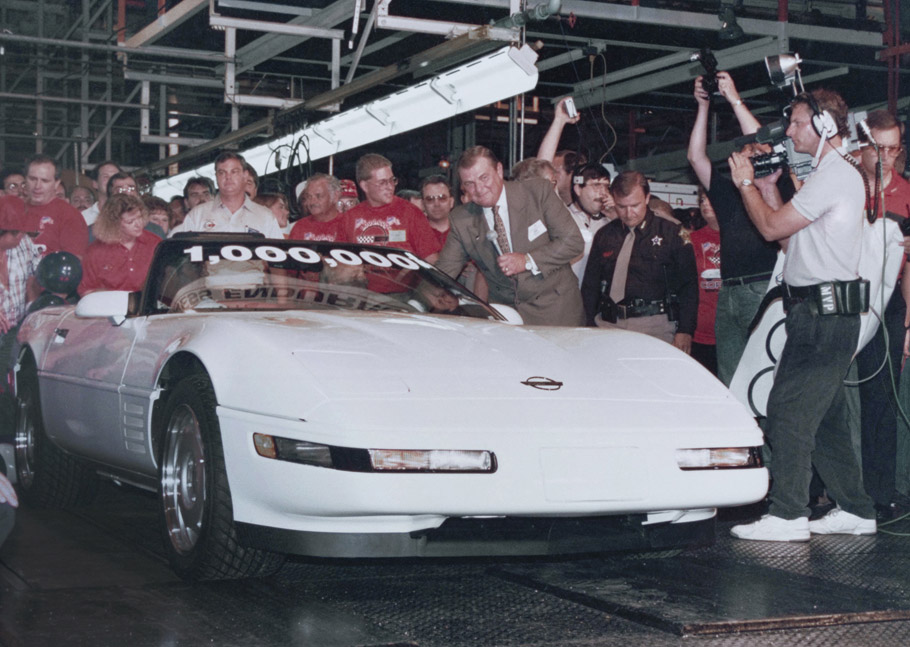 On Wednesday, February, 12, 2014 at 5:44 a.m. National Corvette Museum personnel were notified about the burglar alarm in Skydome area. When the staff arrived, they saw enormous sinkhole, measuring about 45-by-60 feet wide and 30-foot deep. Creepy. The vide of the collapsing floor was seen than 8.5 million times in YouTube. This video is in fact a short horror story. As you watch it, you will shivers go down your spike.
To sum up, in that tragic day eight historic Corvettes, two on loan from GM and six, owned by the museum were swallowed and damaged:
1993 ZR-1 Spyder (on loan)
2009 ZR1 "Blue Devil" prototype (on loan)
1962 Corvette
1984 PPG Pace Car
1992 1 millionth Corvette
1993 40th Anniversary Corvette
2001 "Mallett Hammer" Z06
2009 1.5 millionth Corvette
Oh, yeah. And one more thing. Browse the gallery photos on your own risk. We remind you, that every picture contains incredible amount of pain.
Source: Chevrolet