Rinspeed Budii Learns and Gets Better Over Time. To be Shown at 2015 Geneva Motor Show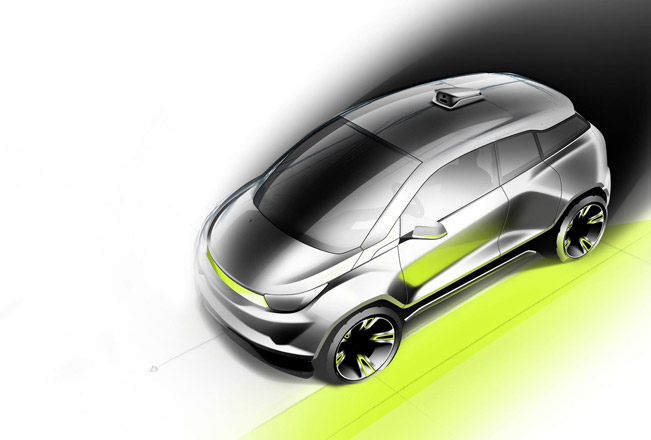 Rinspeed has announced that it is preparing a concept vehicle called "Budii". It will be premiered at the 2015 Geneva Motor Show and will aim to bring about redefined relationship between man and machine. The Swiss automotive visionary Frank M. Rinderknecht is concerned, when he looks at the accident statistics. Therefore in his opinion the autonomous driving will offer the opportunity to substantially minimize some of the drawbacks of private transport. This will help for the reduction of the global traffic accidents.
Autonomous technology has its drawbacks, although it is less prone to making mistakes. And this is why the owner of the company thinks that there should be a healthy releationship between vehicle and man. In terms of hardware and soft-ware, cars could do simply anything.
In fact, he envisions that they will "do just what we do" and keep learning each day. As a consequence, they will get better and better over time and master the challenges of contemporary.
Of course, the Swiss company is already building such machine. It will show it at the 2015 Geneva Motor Show. The name of the concept is "Budii" and as far as we know it will be electrically powered.
It will be attractive on the outside and include autopilot which will quickly adapt to the habits and preferences of the person inside. In addition, "Budii" will feature a host of innovations and will be capable of taking data from its environment and the "experiences" of other vehicles along its route into account.
The steering wheel of the vehicle is supported by sensitive robot arm. It enables both the driver and the front passenger to steer. What is more, if nobody feels like steering, it is simply parked in center position. Rinspeed's "Budii" is the twenty-first proprietary concept vehicle of the Swiss "Think Tank" and "Innovation Lab".
2015 Geneva Motor Show will take place from 5th to 15th of March.
Source: Rinspeed