Rinspeed microMAX to debut at 2013 Geneva Motor Show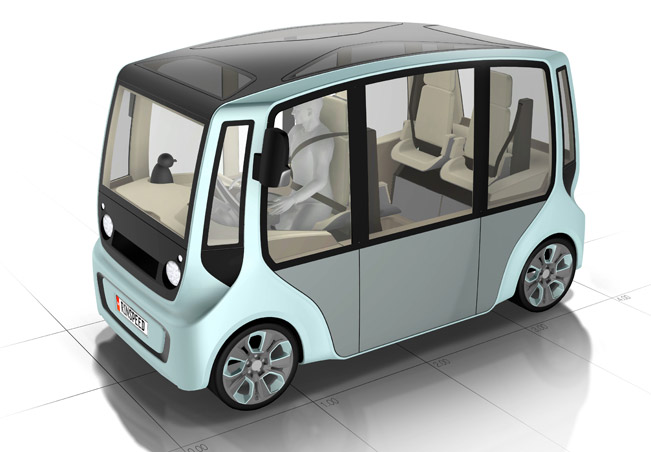 Rinspeed microMAX is a concept vehicle which intends to revolutionize urban traffic. This innovative urban transportation car is created by Frank M. Rinderknecht with the aim to revolutionize short-distance transport.
First of all, microMAX has unique upright seats, which are perfect for short-distance transfers. In fact, this concept defines an entirely new class of vehicles. Despite its length of 3.6 meters, this Rinspeed vehicle offers plenty of space for the driver, three passengers and a stroller or shopping cart. In addition, it also provides the desired privacy.
The vehicle height is of 2.2 meters. This allows the installation of comfortable and space-saving upright seats equipped with safety belts. Moreover, this allows an outstanding sense of spaciousness with homey lounge character.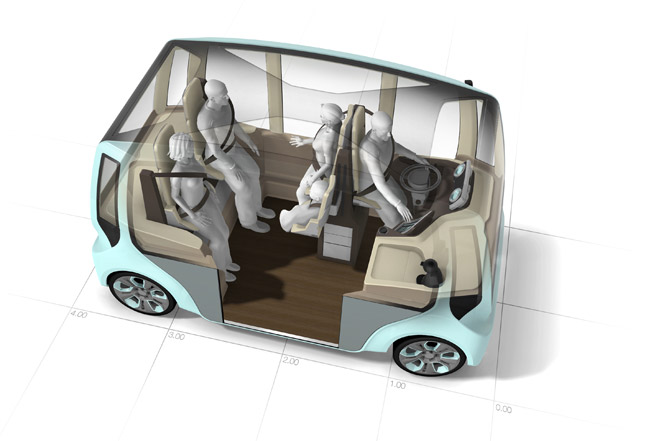 What is even more, a coffee maker, a refrigerator for the passengers' happy-hour drinks and unlimited connectivity for entertainment purposes or for working while on the move are also included. microMAX also allows passengers to get in and ride because it is extremely convenient and simple. And every passenger decreases CO2 emissions and costs.
Of course, being environmentally conscious, the microMAX is an all-electric vehicle. Various equipment modules, for example for craftsmen or delivery services, make the space saver extremely versatile.
And to sum up: this is another creative idea which we look forward to seeing in the near future.
Source: Rinspeed