Rolls-Royce Summer Studio Awaits its Customers!

Rolls-Royce Summer Studio at Porto Cervo, Sardinia, on the island's stunning Costa Smeralda has finally started work after a grand-opening party, that officially signaled the official start. The Studio, that first appeared in 2014 has made its name as one of the most interesting and social hot-spot places for the inhabitants. Definitely this is the perfect place for one to relax after a hard day.
The Rolls-Royce Summer Studio has been especially designed to present customers with luxurious ambience, that looks like a club or lounge that a traditional dealership place. But who cares? There are also Rolls-Royce Phantom, Ghost and Wraith vehicles, that meet every visitor and also offer a ride, if anyone wishes to experience what is to drive a vehicle of this type.

And when the day turns to night, the Studio seduces everyone with cocktail-hour destination of choice for the occupants on a yacht, along with series of exclusive events, filled with art, design and luxury. The Studio will also play host to an array of exclusive events throughout the Summer season. So, if you are interested, don't forget, that the Summer Studio will open between Saturday, 18 July and Friday 18 September 2015.
Visitors will also be invited to see a special collection of three limited edition Bespoke Porto Cervo Wraiths, that are especially created to mark the occasion. Especially designed to blend in the nautical theme, the vehicles will capture the essence of the island.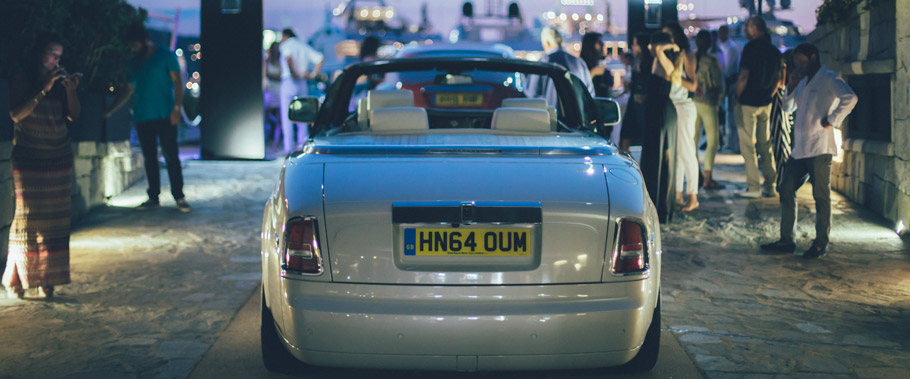 The vehicles will demonstrate a special Azurite Blue exterior finish, accented by the Promenade du Port emblem, that is found not only in the form of and arctic white hand, but also found embroidered onto the headrests. The interior comes with Stark Arctic White and offers nice components and interesting color blends. It also offers 18-speaker crystal-clear audio system.
With a great party come and great vehicles and a great place to sell them. What do you think of the refreshed Rolls-Royce Summer Studio?
Source: Rolls-Royce