Sportec BMW 1-Series M135i in Geneva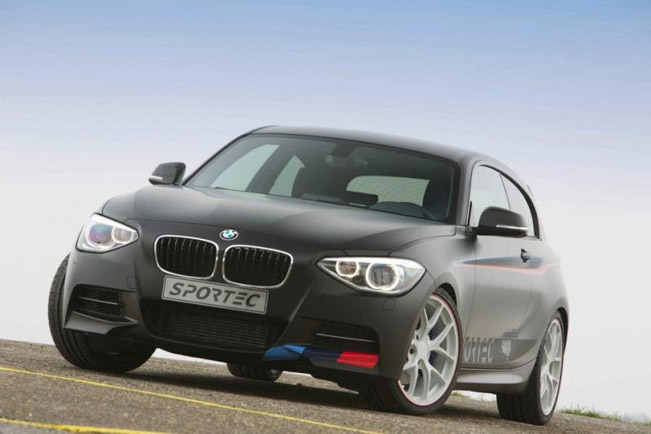 Sportec has announced their tuning package for BMW 1-Series M135i. The car was exhibited at the 2013 Geneva Motor Show.
The tuning company offers a two-stage kit for the powerful small BMW. Stage I includes an ECU re-map boosting the six-cylinder twin-turbocharged 3.0 liter petrol to 355HP (261 kW) and 510Nm (376 lb-ft), which is an increase of 35HP (26 kW) and 60Nm (44 lb-ft).
Stage II includes a 200-cell catalysts and a new downpipe. This adds another 15HP, so the overall power is 370HP (272 kW). 0-100 km/h in 4.6 seconds and a top speed of 275 (171 mph) – electronically limited. This is 0.3 seconds quicker than the stock variant.
The price of Stage II Performance package is €4,300.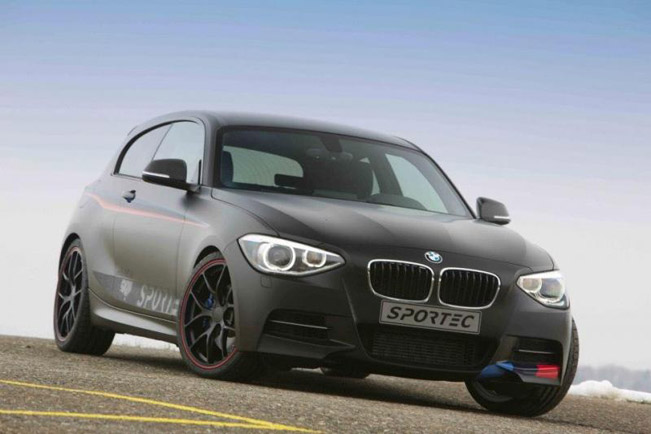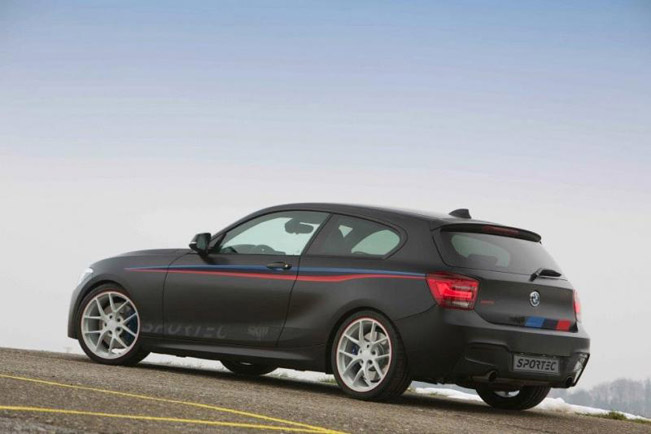 Source: Sportec