SR Auto Mercedes-Benz E63 AMG - Project Cyphur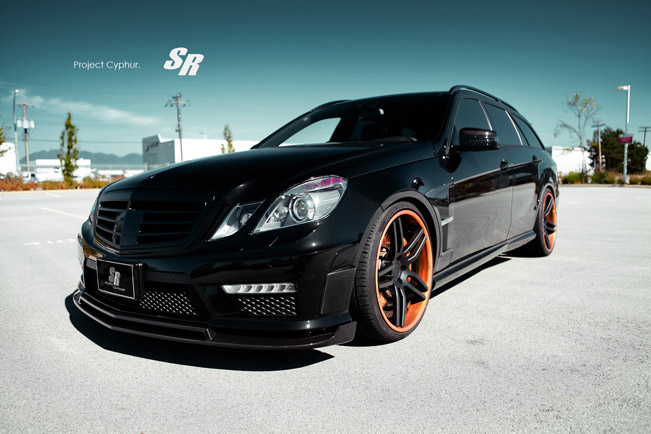 SR Auto Mercedes-Benz E63 AMG Project Cyphur is a unique vision of how a wagon should look like. In fact this long bodied machine has been transformed into a high powered heavy Mercedes-Benz.
The tuners from SR Auto have done a lot of exquisite work on the E63. The exterior, for instance, been upgraded with the help of carbon fiber. In particular, the front bumper includes a full carbon fiber Brabus front lip, along side with a pair of carbon fiber Brabus air vents.
Furthermore, the front fenders were replaced with a set of two piece Brabus ones. The fenders have a built in carbon fiber vent, as well as signature LED Brabus side markers. At the rear the Brabus theme continues with carbon fiber diffuser.
Of course, given that these tuning group works closely with PUR Wheels, it is no surprise then on what exactly this machine runs. Namely, it sits on the Design 6IX Depth in "Rose Gold" wheels.
Source: SR Auto Group