Mercedes-Benz AMG Performance Package E63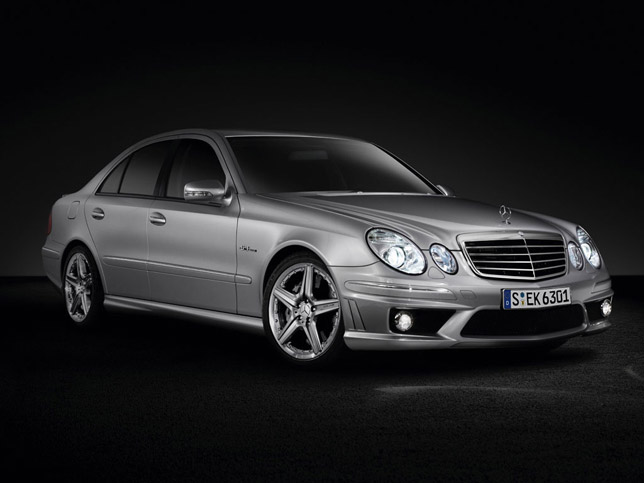 A special AMG performance package will shortly be available ex factory for the sporty 378 kW/514 hp E 63 AMG Saloon. It comprises various technical components which significantly enhance the handling dynamics, the motorsport potential and the individuality of this model. The performance package was developed at the AMG PERFORMANCE STUDIO in Affalterbach and the vehicles are built at the Daimler Chrysler production plant in Sindelfingen.
The performance package will be available for the E 63 AMG Saloon from March 2007.
Using various higher-performance components, the AMG performance package for the E 63 AMG puts the accent on dynamic handling and performance. The result is a breathtaking driving experience for ambitious sports car enthusiasts who want to have the option of using their AMG performance model on closed-circuit racetracks. Customers benefit from the extensive motorsport know-how gained by Mercedes-AMG GmbH over the course of four decades. The E 63 performance package is priced at 7,140 euros (incl. 19% VAT).
The AMG PERFORMANCE STUDIO in Affalterbach can take the customisation even further, building distinctive – or even unique – vehicles on the basis of individual customer specifications.