SR Auto Range Rover with Agetro C100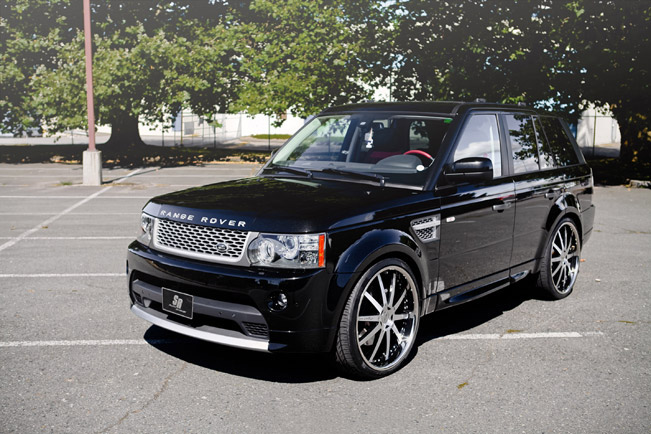 This SR Auto Range Rover is a unique SUV which comes with a V8 diesel engine fitted with 8-speed transmission. Its 4.4 litre LR-TDV8 develops 313 hp and 700 Nm of torque. The performance is more than satisfying – 0-60mph in 7.5 seconds, 50-70mph in just 4.0 seconds and top speed of 130mph.
However, what makes it even more perfect is the customization made by SR Auto. In the opinion of the team, proportion is the comparative relation between things or magnitudes as to size. Hence, the proportion of the wheels is a direct reflection of the cars stature.
For that reason this Land Rover model was equipped with a set of 24 inch wheels. This Range Rover includes large chiseled lines crossing from the front to the back.
What this means is that the proportion of the large panels perfectly combine with the 24 inch Agetro C100′s. This results in an improved overall feeling of the strong and aggressive presence of the vehicle, doesn't it?
Source: SR Auto Group