'Star Wings' Offered On New Nissan Teana For Beijing
Beijing Transportation Information Center (BTIC) and Nissan Motor Co., Ltd. announced today the first commercial application of the STAR WINGS project. The new Nissan Teana sedan offers a smart route-guidance navigation system as a standard feature on the 3.5L model and as an optional feature on the 2.5L model for customers in Beijing.
This navigation system enables the driver to avoid congested roads by plotting the shortest possible route to a destination based on real time probe date collected from Beijing taxis. Beijing has the world's most comprehensive probe data system.
"Nissan and BTIC reached the first important milestone of the STAR WINGS project with the commercialization of the new navigation system, and we aim to continue a productive and ongoing relationship for further development of the project with our partners in China," said Shunichi Toyomasu, corporate vice president of Nissan.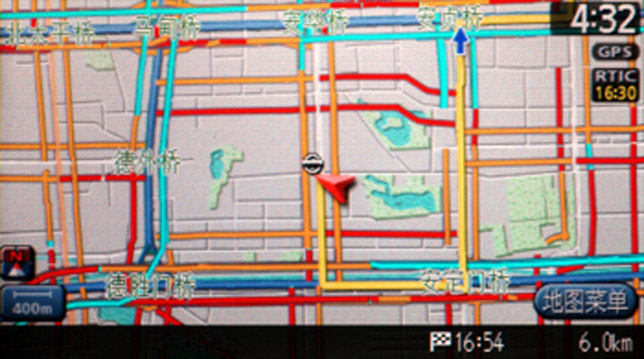 BTIC and Nissan plan to collaborate on the expansion of the navigation service to other cities in China and on future technology upgrades. Another collaborative effort includes research into a portable navigation device (PND) for consumers. PNDs fitted in 200 taxis will be used to monitor the usage of traffic information for a two-month period to better address customer needs. The PNDs also are scheduled to be provided to the staff vehicles of the Olympic Games.
Jointly administered by BTIC, Nissan, Beijing University of Technology and Hiroshima University, the STAR WINGS project simulated traffic flow using information on drivers' behaviors coupled with real-time traffic information for Beijing. With a 30 percent utilization rate of the navigation system, the average commute time could potentially decrease by up to 16 percent by navigating a route less congested, according to the modeling results. Further, modeling demonstrated that a potential CO2 reduction of up to 27 percent could be achieved when 30 percent of drivers use the system.