2012 Suzuki Alto: available for purchase
2012 Suzuki Alto is now available for purchase and will delight its customers with both low CO2 emissions and low price. The model will be available in three versions: five door body style SZ, SZ3 and SZ4.
This Suzuki is popular for its outstanding performance in terms of fuel efficiency and CO2 emissions. Hence, this makes it perfect for urban driving. The vehicle also meets the pressing need for a reduced impact on the environment.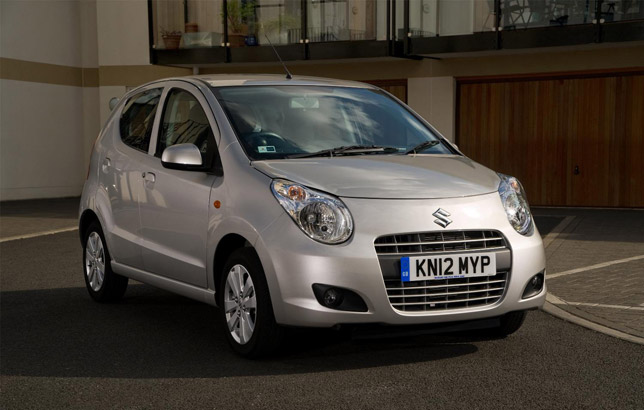 Some of the recently made changes on the Alto Minor Change model include Dual VVT (Variable Valve Timing) for greater engine flexibility and response. Thanks to this modification the CO2 emissions were further reduced. This of course led to improvements to fuel economy as well.
The latest model of the Alto embodies new design interior colour and fabric trim, new full wheel covers for SZ and SZ3 models and dipping rear view mirror. The range of exterior colors has been extended as well: it now includes Glistening Grey metallic.
When equipped with manual transmission, the Alto emits just 99g/km CO2. The engine of the vehicle achieves a maximum torque of 90Nm/66lbft at 3,400 rpm, and combined fuel consumption of 65.7mpg. These number make the Alto one of the cleanest petrol-powered City cars in the world.
2012 Suzuki Alto has a starting price of £5 995.
Source: Suzuki