2012 Suzuki Alto delivers outstanding fuel efficiency and low CO2 emissions
2012 Suzuki Alto is the model which is going to offer all customers excellent performance, combined with great fuel efficiency and low CO2 emissions.
2012 Alto is a true modern car, because it is environmental-friendly and is built in alignment with the pressing global necessity for a reduced impact on the world around us.
In addition to this it is also designed in such way that it still offers exciting driving.
The model is now on sale and includes several additional features. One instance is the Dual VVT (Variable Valve Timing) which serves to deliver greater flexibility and response. In fact, this modification reduces further the CO2 emissions as well as improvements to fuel economy.
Furthermore, 2012 Suzuki Alto embodies new design interior colour and fabric trim, new full wheel covers for SZ and SZ3 models and dipping rear view mirror. The additional Glistening Grey metallic colour, is now added to the range, however as an optional choice.
If  the vehicle is equipped with manual transmission, it emits just 99g/km CO2.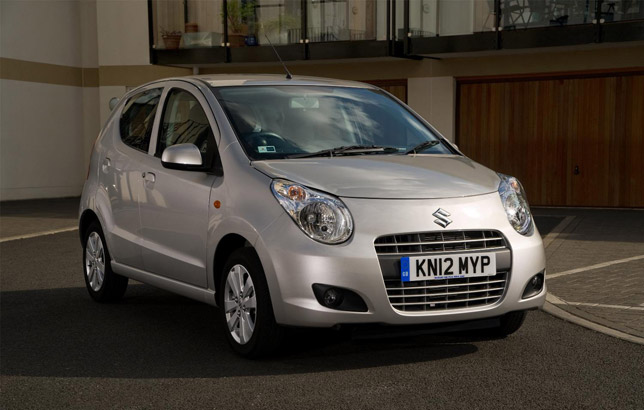 On the other hand when it comes with the optional automatic transmission, the emissions are estimated around 118g/km.
Moreover, the car is equipped with the highly efficient 1.0-litre 3-cylinder K10B petrol unit with the European built entry-level Splash model. This Euro 5 compliant 12-valve engine is light in weight and compact in size, and in addition comes with low friction characteristics and has a maximum power output of 50kW/68hp at 6,000rpm. The Dual VVT for both the inlet and exhaust camshaft is now featured for greater flexibility.
In details, the engine achieves a maximum torque of 90Nm/66lbft at 3,400 rpm. The combined fuel consumption of the model is 65.7mpg and the CO2 emissions are only 99g/km. when the Alto is equipped with manual transmission.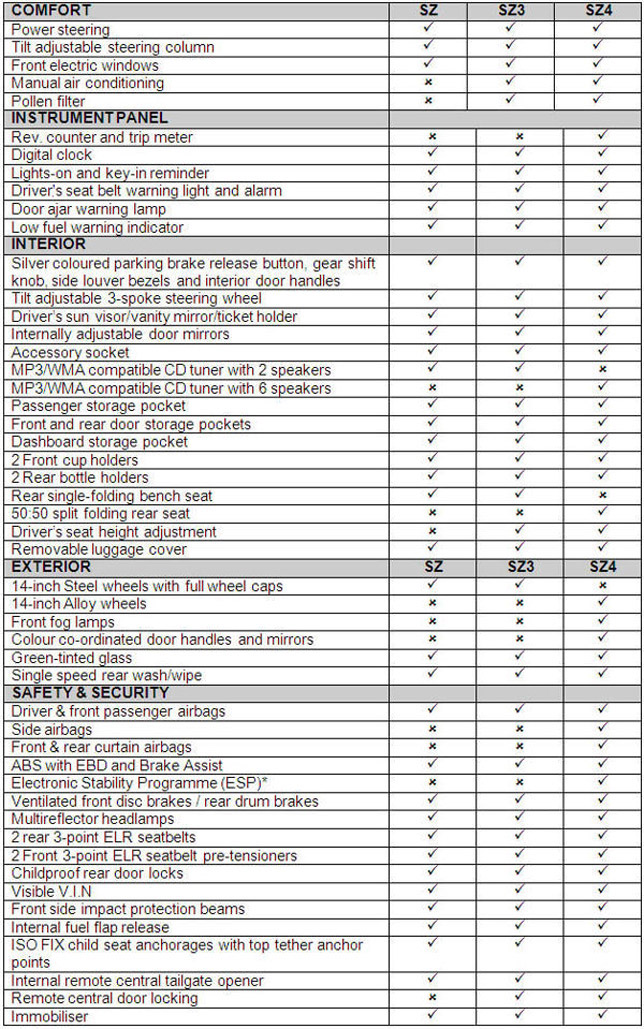 Source: Suzuki