TechArt Carbon Sports Package for Porsche 991 and 981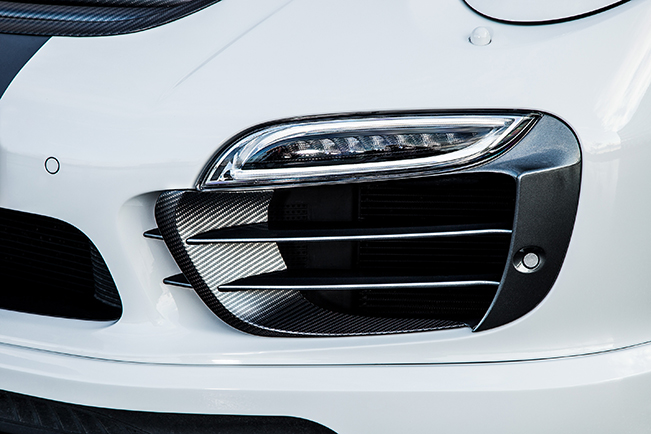 TechArt is now offering complete Sports Package Carbon for Porsche 991 and 981. The tuning company adds attractive design elements made of genuine carbon fibre to its aerodynamic programs for Porsche models.
All elements boast low weight, precise surface finishing as well as individual design options. The TechArt Sports Package Carbon sets sincere motor sport styling highlights.
There is a new air outlet grille for 911 (991) as well as Boxster and Cayman (981). The tuning company also offers Aerowings for Porsche 911 Turbo and Turbo S (991) as well as Trims for side air intakes for the same models. A roof spoiler is also available for Porsche 911 and a new rear diffuser for both 911 Turbo and 911 Turbo S.
Carbon fiber side mirrors are available for Porsche 911 (991), Boxster and Cayman (981). Further parts for the TECHART Sports Package Carbon are currently under development.
All parts fit perfectly and come with all mounting materials. Pricing is available upon request.
TechArt is also offering a power kit as well as other upgrades for Porsche 991 Turbo. Thepower control unit provides extra power on request with a single push of a button on the center console. 0-100 km/h in 2.9 seconds (3.0 seconds for the Cabriolet) and a top speed of 325 km/h (202 mph). Without using Sport- or Sport Plus mode the vehicle operates with series engine management system.
Source: TechArt