WIMMER reveals its latest project: a rather special Porsche machine. Check it out!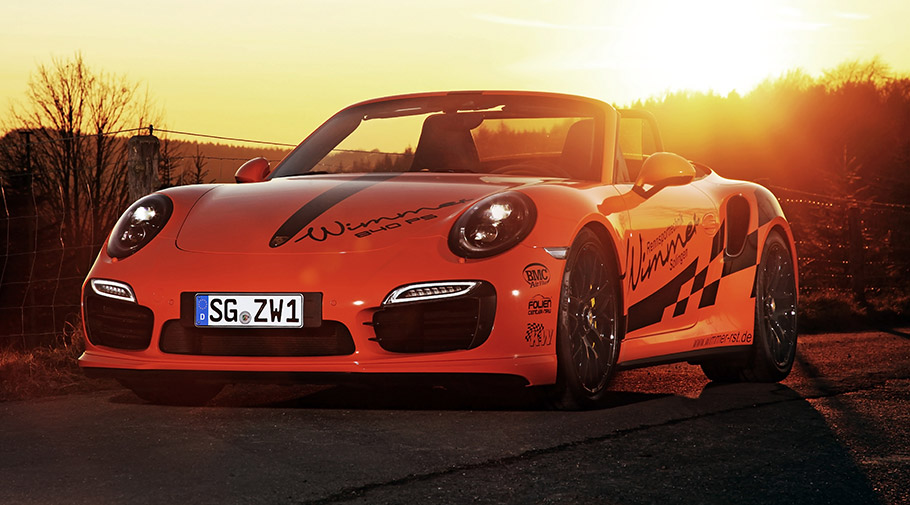 All Porsche fans and enthusiasts know the story: back in 1963 the iconic 911 was revealed to the public. And since this glorious moment the whole lineup become a sort of iconic for the brand. And by delivering us the Turbo and Turbo S models, Porsche has strengthened its lead positions for a quite long time. However, there are still people and brands that are still not entirely satisfied. One such team is WIMMER.
What the team did is to take one shiny and super sexy Porsche 911 that is now called 991 Turbo S Convertible and reshaped it in a way that would fit even the most demanding of buyers and fans. So, let's see what the engineers have recently unveiled, shall we?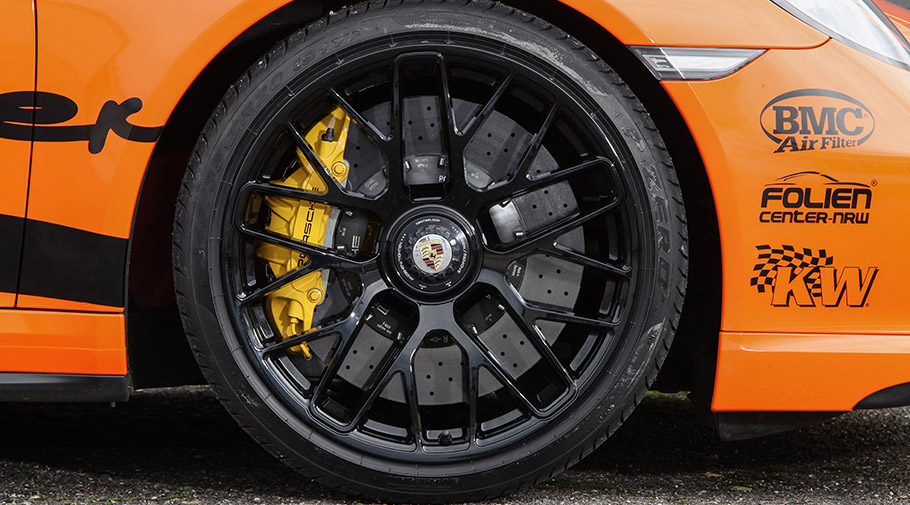 What is special about this tuning project is that WIMMER team hasn't changed that much the appearance of the vehicle, but had rather tweaked the drivetrain system.
In fact, the whole engine electronics system was revised and had undergone some comprehensive upgrade program. The team has also geared two WIMMER turbo chargers and sporty camshafts, along with implemented intercooler. Further upgrades include fine tunes for the fuel pump, intake manifold and the throttle valve.
SEE ALSO: More power and neat wheel sets: WIMMER team tweaked the Porsche Macan Turbo
Sounds good, right? But this is not all! Additional improvements include placement of high-pressure pump, BMC high flow air filter and WIMMER-RS stainless steel exhaust.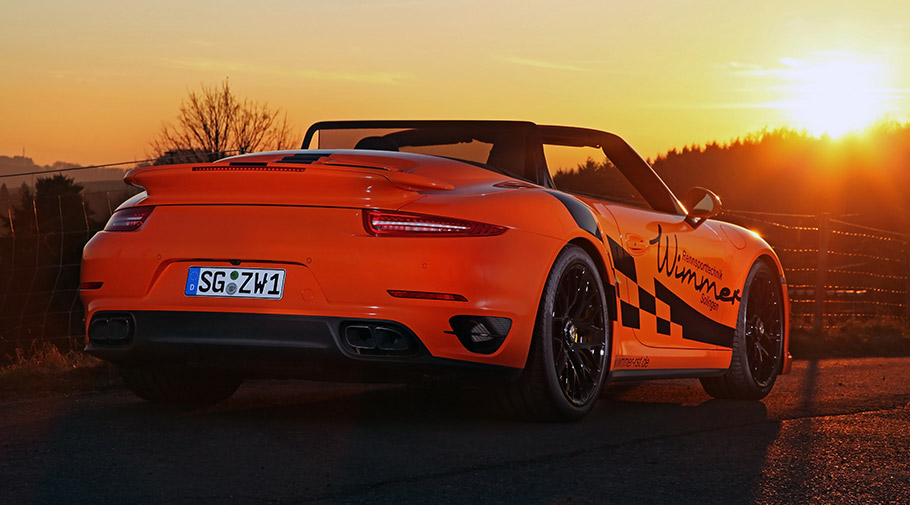 About the final results and performance rates you are asking? Let's be clear about it: this vehicle delivers some massive power output and offers outstanding road behavior. There are a total of 560hp (417kW) and 860Nm of torque, or in other words, this bad boy finishes the 0-100km/h sprint in mere 2,6 seconds, 0-200km/h in 8,4 and the 0-300km/h in 17,9 seconds. Incredible, isn't it?
Oh, yeah. We also like the orange finish and the black body visuals. They do contribute to that sporty and super-aggressive appearance of the vehicle.
Source: WIMMER