The Barkleys Return for the Latest Subaru Ad Campaign!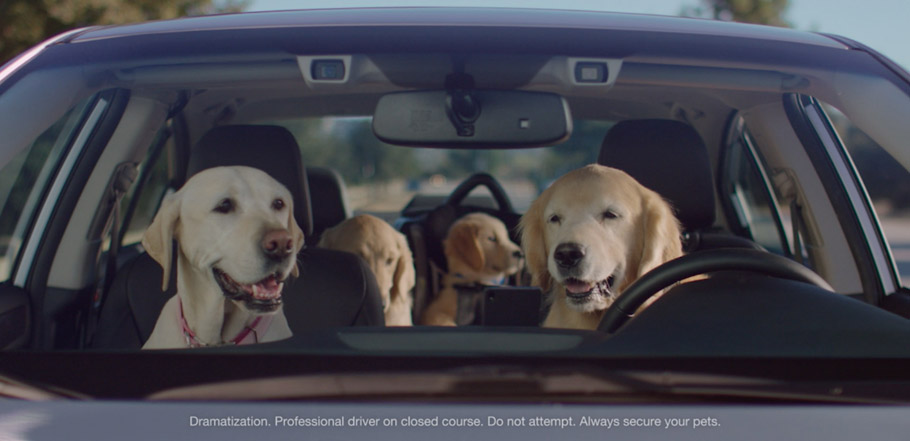 Subaru of America, Inc. has launched its latest advertising campaign in celebration of the love of animals. A love that also connects brands, racers and automobile fans. It is named "Dog Tested. Dog Approved" and for now contains five spots. In fact, the well-known Barkleys, the lovely dog family that starred back in 2013's "Meet the Barkleys"  also makes appearance in the latest Subaru advertisement campaign.
The national television spots that were created by Carmichael Lych, will be launched in the coming weeks and all the five ads will be featured on February 7 during the PUPPY BOWL XII on Animal Planet, where Subaru of America will also mark its 6th year as event's official sponsor. And one more thing: during the whole campaign, viewers will be encouraged to share photos of their own pets. Cool, right?
As said, the whole campaign contains a total of five videos. So, let's check them out!
"PUPPY" - the video showcases that a nighttime drive is the only acceptable lullaby for one sweet and tired puppy, so a tired father takes the special Barkleys's Subaru Legacy for one more lap around the neighborhood.
"PHONE NAVIGATION" - This video tells you the truth: your smartphone is not as smart as you think! Why? Just watch the video.
"DOGGIE BAG" - It looks like sometimes the appearance and capabilities of Subaru Symmetrical All-Wheel Drive can be too appealing. The Barkleys take the Subaru Forest for a night ride, but it looks like they were not prepared for what was coming next.
"WINDSHIELD WIPER" - The unusual family runs into oddly localized weather in their Subaru Legacy, but luckily the vehicle has everything Barkleys need.
"BAD HAIR DAY" - How do Golden Labs keep a poker face? They don't.
Also, in support of the campaign, Subaru team created a custom Barkley emoji for all Twitter lovers out there in order to help all good men out there share their passion for animals.
Source: Subaru of America, Inc.