Toyota Releases SpongeBob SquarePants Inspired 2014 Highlander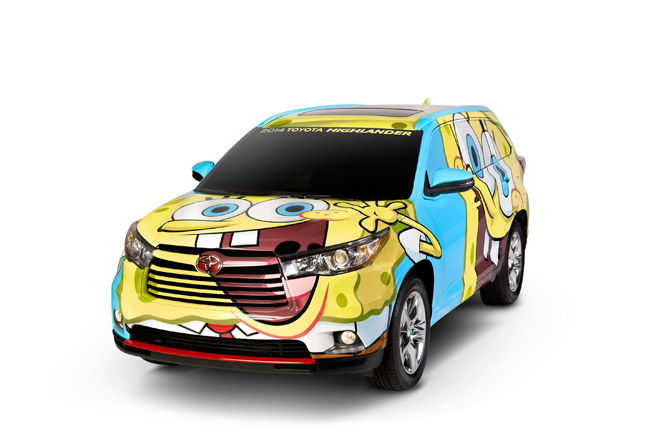 2014 Toyota Highlander SpongeBob SquarePants was inspired by the collaboration of Nickelodeon and Toyota. The unique vehicle features a custom SpongeBob-themed exterior and an interior design. This special edition 2014 Highlander is family friendly and plain fun, in other words it emphasizes the perfect combination of family vehicle and cartoon.
The redesigned Highlander made its global debut in March this year at the New York Auto Show. The SpongeBob SquarePants inspired vehicle is part of "Happy Driving!" tour, which will showcase the all-new model of the mid-size crossover SUV.
This Toyota SUV offers plenty of cargo room, improved safety features and a sophisticated interior. It is the ideal family vehicle which will bring together ease of mobility and family fun, resulting in unforgettable memories.
The new mid-size SUV is equipped with a 3.5-litre V6 engine with a variable intake manifold and dual variable valve timing with intelligence. This controls phasing on both the intake and exhaust camshafts in order to enhance the torque and fuel efficiency.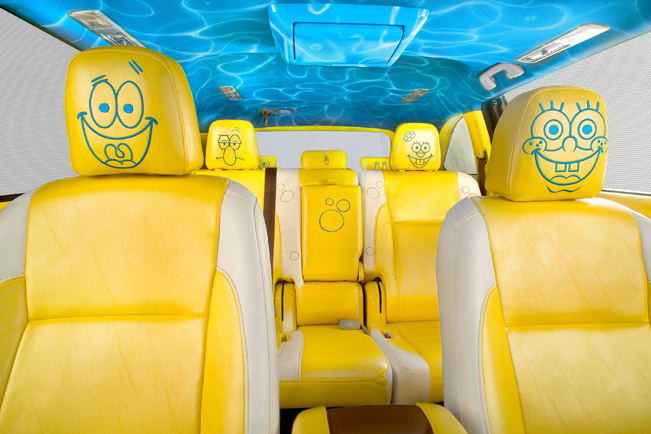 Furthermore, the new six-speed electronically controlled automatic transmission delivers improved fuel efficiency. On the other hand, the technologies which deliver more dynamic driving experience are the Dynamic Torque Control All-Wheel Drive, improvements in suspension performance, and optimized electric power steering.
Car's handling has been also redesigned via a tuning of the springs and shock absorbers. In addition to this Highlander's Dynamic Torque Control AWD system uses information sent from various sensors in order to automatically govern the transmission of torque to the rear wheels.
The SpongeBob-themed activities are now taking place around the United States. "Happy Driving!" promotional tour throughout the U.S. brings SpongeBob's special brand of fun to seven locations across the country: Nickelodeon Suites Resort, Orlando, Fla. (Aug. 2-4); SpongeBob Shellabration, Hollywood, Calif. (Sept. 7-8), Artscape Festival, Baltimore, Md.(July 19-21); Eat Real Festival, Oakland, Calif. (Sept. 27-29); Nickelodeon Universe at Mall of America, Minneapolis, Minn. (Aug. 9-11); NASCAR Sprint Cup Series at Chicagoland Speedway, Chicago, Ill. (Sept. 15); Gourmet on Gore Festival (Aug. 30-Sept. 2); LA Auto Show, Los Angeles Calif. (Nov. 30-Dec. 9).
The aforementioned events will include character meet-and-greets and photo opportunities. Additionally, there will be a prize wheel where kids and families can win exclusive SpongeBob Toyota Highlander branded premiums, airbrush tattoos and interactive areas where kids can create a fun SpongeBob GIF to share with friends online.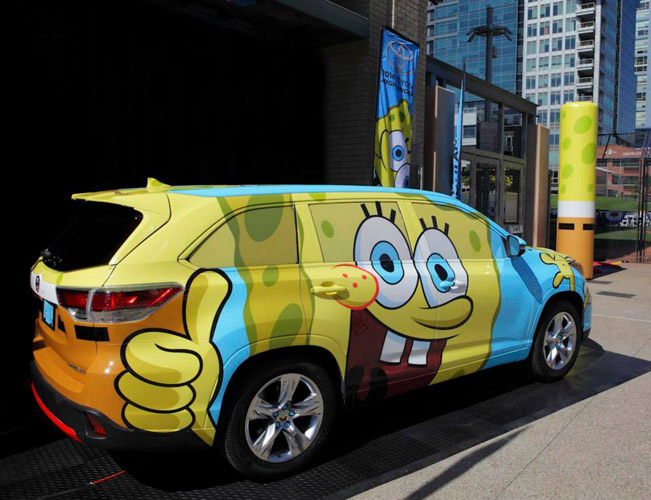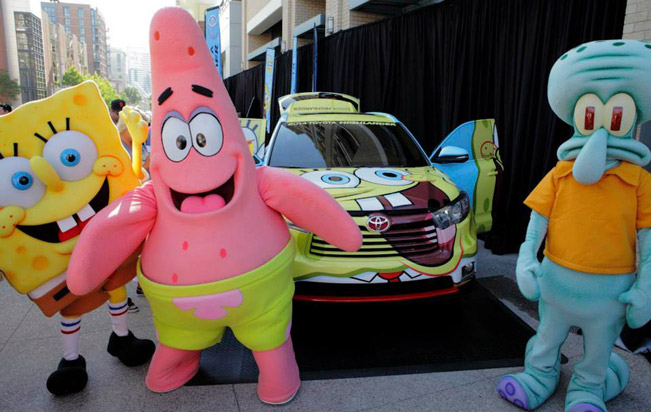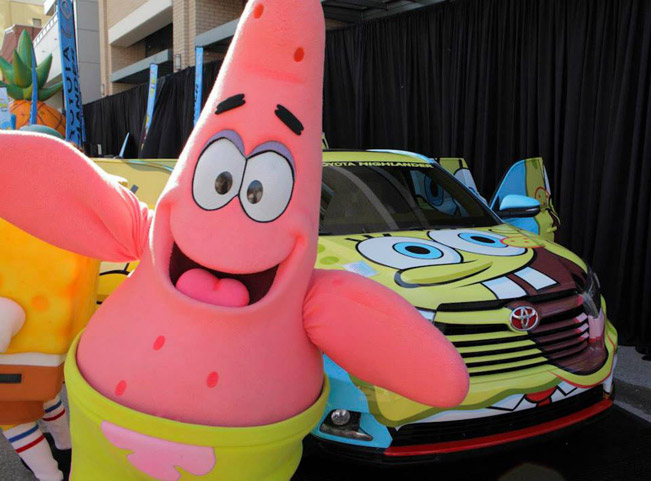 Source: Toyota