2014 Vauxhall Astra GTC Gets New Diesel Engine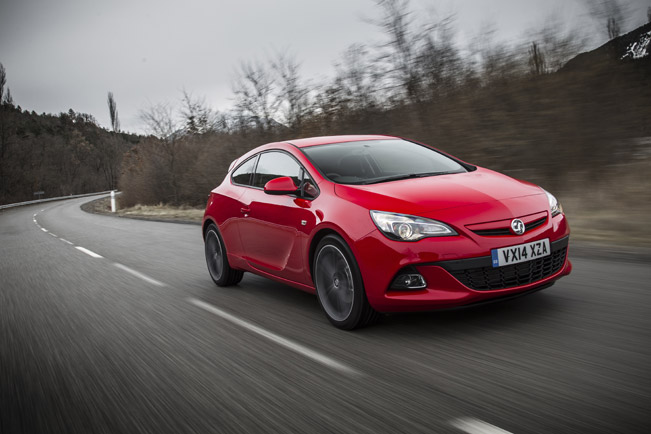 2014 Vauxhall Astra GTC will be more powerful on the road thanks to its new and refined 1.6 CDTi 'Whisper Diesel' engine. The Astra GTC is the latest model which will take the advantage of getting the more economical new unit, which was at first introduced in the Astra, Meriva and Zafira Tourer. In fact, Vauxhall has announced that due to the introduction of this powerplant, there will be a cessation of the 1.7 CDTi.
Precisely, the 'Whisper Diesel' engine produces 136 horsepower (100 kW) and 320 Nm (236 lb-ft) of torque. It is coupled with an improved six-speed manual transmission, which ensures that the refinement and economy of the unit matches its performance.
Astra GTC will be available for the MY2014 in three trim levels: Sport, Limited Edition and Sri Trims. They will be all equipped with Start/Stop and with a braking energy recuperation system as standard. The result is that the GTC 1.6 CDTi will deliver fuel efficiency of up to 68.9 mpg on the combined cycle and CO2 emissions of just 104g/km and 109g/km.
The engine is also Euro 6-compliant, and Vauxhall states that this is one of the engines best in its class for noise and vibration. This is due to the efficient combustion process with multiple injection, re-designed components and the utilization of acoustic covers.
Source: Vauxhall