Vauxhall Corsa Achieves 85.6 MPG Efficiency Result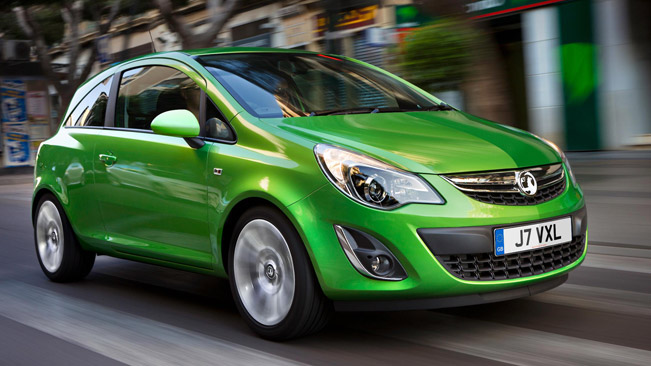 2012 Vauxhall Corsa is more economical than ever achieving 85.6mpg while emitting just 88g/km. The environmentally friendly car is equipped with 95 hp (70 kW) 1.3CDTI ecoFLEX Start/Stop engine which contributes to the numbers delivered.
Furthermore, some additional improvements have been made in order to minimize the consumption and emissions. For instance, the turbodiesel is equipped with a variable displacement oil pump which delivers only the necessary oil pressure.
In fact, it changes the oil volume having "in mind" the load so that it can reduce energy needed for oil circulation. The use of special low-viscosity transmission oil also contributes to efficient fuel consumption.
Next to be mentioned is the engineered manual transmissions with a more precise and smooth gear change action. The modifications result in high shift comfort and optimized operation in cold and warm conditions. In addition, what also takes part in the great efficiency are the new 185/65 R15 low-rolling-resistance tyres.
Performance however is not a compromise here, given the achieved results. The maximum torque of this Vauxhall model is of 190 Nm (140 lb-ft) is available between 1,750 and 3,250rpm. The powerful 95 hp (70 kW) turbodiesel gives the Corsa the acceleration time of 12.3 seconds for the sprint from 0 to 100 km/h.
Source: Vauxhall