Vauxhall Reveals Fourth-Generation Corsa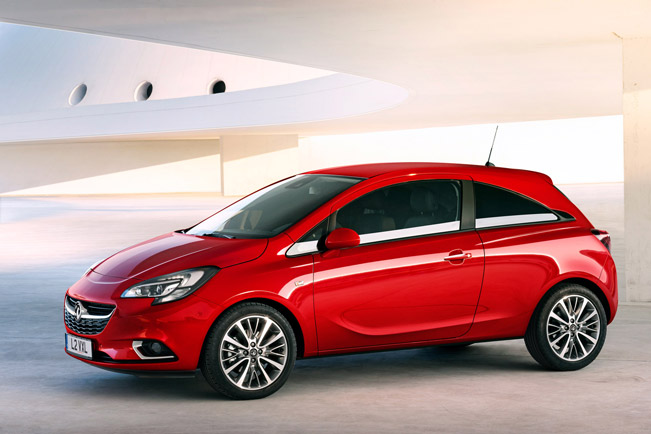 2015 Vauxhall Corsa is the fourth-generation of the famous model which has been just revealed. The company has also announced that the new Corsa will reach production later this year. It will offer enhanced driveability, efficiency, comfort and practicality, and will be perfect for urban driving due to its compact exterior dimensions and clever use of cabin space. Although the fourth-gen model is almost identical in length to the current model, it retains its space utilization for occupants. Many changes have been made, and in fact nearly every other element of its design and engineering has been changed.
Precisely, every single body panel is new. The profile of the car has been overlaid with Brit Mark Adams' sculptural design. It includes elements such as the 'blade' running across the lower door-sections. Inside, the new design can be seen on the instrument panel and dashboard.
New engine is the 1.0-litre three-cylinder ECOTEC Direct Injection Turbo. It will be available with either 90 hp (66 kW) or 115 hp (85 kW) outputs, each of which achieves 170 Nm (125 lb-ft) of torque from 1,800rpm.
A new version of Vauxhall's 1.4 turbo engine will also be included in the engine range. It generates 100 hp (74 kW) and 200 Nm (148 lb-ft) of torque. Two naturally-aspirated petrol engines: 1.2- and a 1.4-litre, have been revised and adapted for the new Corsa. Additionally, also improved is the 1.3 CDTi diesel engine. Each of the engines can be coupled with either a six-speed manual or six-speed automatic gearbox.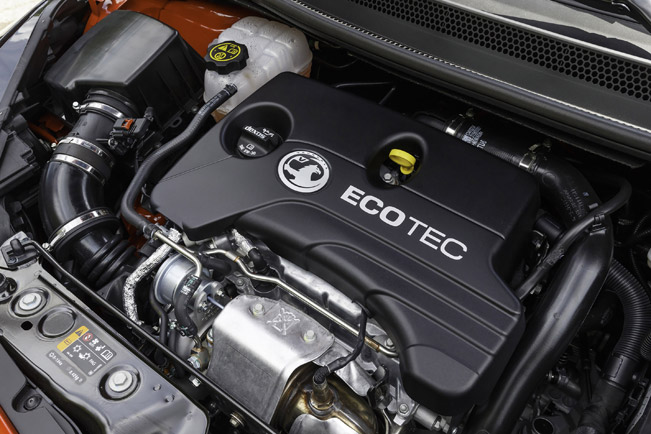 In addition, the new Corsa features entirely redesigned chassis that rolling refinement, ride quality, precise handling and stability. As a matter of fact, the new chassis has no carry-over components from the current model and features new suspension components.
The vehicle has 5 mm lower centre of gravity. This aids stability and roll characteristics. More taut and precise handling is ensured by the stiffer front sub-frame and new front suspension geometry that features new knuckle joints.
Speed-sensitive electric power steering has been added and improvements have also been made to damper characteristics. The rear suspension has also been retuned. Furthermore, the new chassis is complemented by a wide range of driver safety systems that include: Hill Start Assist, Automatic Park Assist and Tyre Pressure Monitoring System.
Stepping inside, one sees that almost every element of the interior has been redesigned. The newly-designed instrument panel is themed around horizontal lines. 2015 Corsa will be also available with IntelliLink that operates through a 7-inch colour touchscreen.
Moreover, as a standard the car will include heated front seats, steering wheel and windscreen. It will also add soft-tone ambient lighting and a full-size panoramic roof. A wide range of new safety systems are also present. These include Side Blindspot Alert, High Beam Assist, Lane Departure Warning, bi-xenon lights and a rear-view camera.
2015 Vauxhall Corsa's additional details and full pricing will be disclosed later this year.
Source: Vauxhall