Volkswagen Reveals First Details about Golf GTI Clubsport

Yesterday we told you that Volkswagen will display another concept at Wörthersee vehicle next to the recently announced Clubsport concept, and this is the Golf GTI Performance one-off concept. Well, now it is the time to break the silence for one of them and as you can guess it is turn of the Clubsport. Several images have been already revealed as well as some important information.
As we told you earlier the car has been created with a specific purpose - Golf GTI's 40th anniversary. Since it is a concept vehicle, this means that it will also sport some differences from the production version, if such is to come. Rumors say that we will see one in 2016.
SEE ALSO: Volkswagen Announces GTI Clubsport. Is this the fastest GTI Ever Produced? 
First, the design of the car is more aggressive. The white body is complemented with black and red design accents, and the wheels are huge, measuring 19-inches. There are also chrome exhaust outlets that can be seen on both sides of the redesigned rear bumper and diffuser. At the front, new are the black blades, lower front splitter and rearview mirrors.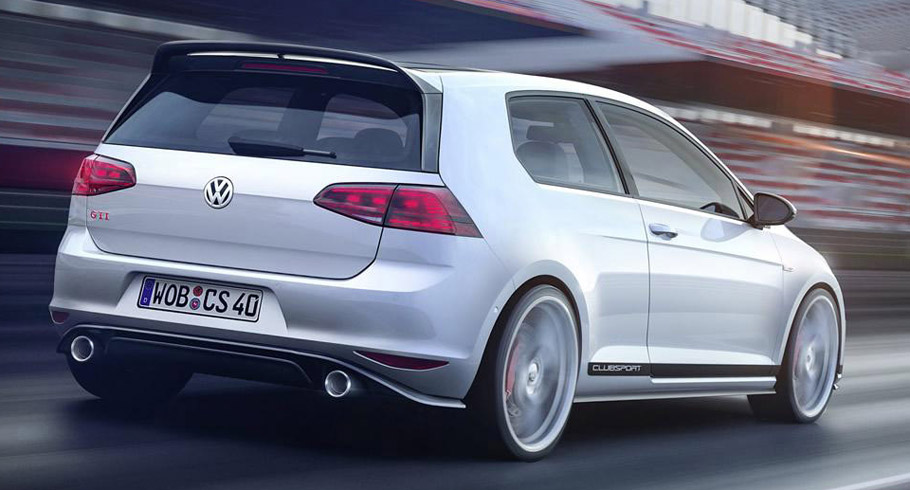 The most inspiring thing about this concept is the powerplant which is the 2.0 turbocharged petrol unit, pushing out 265 horses (195 kW). The car will also have this cool feature of overboost, thus delivering additional 10 percent of power.
The 265 hp will be transmitted to the front wheels via six-speed DSG combined with an electronically-controlled XDS differential. More details are to be announced very soon, since Wörthersee meeting begins today. Stay tuned!
Source: Volkswagen