New Volvo V60 Polestar To Be Presented At Goodwood [VIDEO]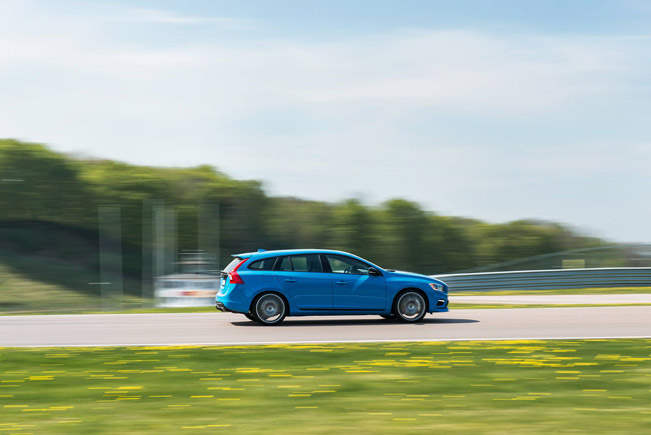 Brand New Volvo V60 Polestar is going to be officially premiered at the iconic Goodwood Festival of Speed. As we already know, the event will happen between 26th and 29th of June. If we compare it a motorsport garden party, then the festival will definitely be the largest in the world. The unique summer weekend will bring together an impossibly mix of cars, stars and motor sport royalty. Among them will be the new Volvo V60 Polestar, which is going to perform a number of hill runs during the festival and it will also be available at the exhibition area.
What is specific about this car is that it includes a thoroughly developed chassis with high performance dampers and brakes. These come in combination with four-wheel drive and 350 hp (257 kW) which come from the turbo charged 6-cylinder engine.
Developed from 17 years of motorsport experience, the new V60 Polestar, makes the 0-100 km/h sprint in just 4.9 seconds. The development of the car has been ongoing over the past years, picking up from the C30 and S60 Concept cars and the Australian S60 Polestar. Thousands of development kilometres have been driven on mountain roads, o test tracks from the south of Europe to the frozen north of Sweden.
The countries set to receive the S60 and V60 Polestar include Canada, Netherlands, Japan, Sweden, Switzerland, United Kingdom and the USA. British racing driver Anthony Reid, who was a tough competitor for Volvo in the BTCC during the nineties, tested the Volvo at the Goodwood circuit earlier. You can see what he says about his experience in the video below:
Video Source: YouTube
Source: Volvo